Exclusive Waterfront Opulence: Select from our premier collection of luxury hotels nestled along the sparkling Côte d'Azur. Embrace the allure of Saint-Tropez with accommodations that offer private beaches, marina views, and a seamless blend of indoor-outdoor living to savor the Mediterranean sun.
Chic Provençal Elegance: Indulge in the charm of meticulously designed spaces that celebrate the art de vivre. Our lavish retreats combine rustic Provençal aesthetics with contemporary luxury, offering an ambiance where every detail speaks of elegance and comfort.
Gourmet Escapades with Coastal Flavors: Delight in the gastronomic excellence of Michelin-starred chefs and local culinary artisans. Our luxury hotels boast exclusive dining experiences that highlight the freshest seafood and regional specialties, complemented by a sommelier's choice of fine wines.
Personal Oasis of Relaxation: Discover tranquility in our hotel spas, where wellness and beauty are curated for your ultimate rejuvenation. Pamper yourself with bespoke treatments that use lush local ingredients, from lavender-infused massages to sea salt scrubs, all against the backdrop of Saint-Tropez's serene beauty.
Tailored Luxury Experiences: Let our dedicated concierge craft your bespoke Riviera itinerary. From yacht charters to explore secluded bays to private shopping experiences and VIP access to the hottest clubs, we cater to your every desire to ensure an exclusive and unforgettable stay.
Tucked away within the vibrant heart of Saint-Tropez, the sublime Hôtel La Tartane Saint-Tropez paints a picture of serenity, beautifully harmonizing the untouched beaches and lively town center. This charming hotel home houses rooms and suites adorned with private terraces and modern comforts such as wide-screen TVs and complimentary Wi-Fi, promising a blend of ease and luxury for its guests. The hotel's alfresco pool area, sprinkled with sun beds and a bar, forms a perfect retreat after a day of adventures. In terms of culinary offerings, the hotel presents two splendid choices. Relish in the Mediterranean delight of Le Saint Amour restaurant for lunch, and savour a variety of mouth-watering Asian cuisine at Le Saint Amour by Maitre Koï for dinner, with both eateries offering stylish dining spaces to enrich your gastronomic voyage. Hôtel La Tartane Saint-Tropez goes beyond expectations, offering a complimentary shuttle service to Saint-Tropez and its picturesque beaches, and free private parking on premises, enhancing the convenience factor.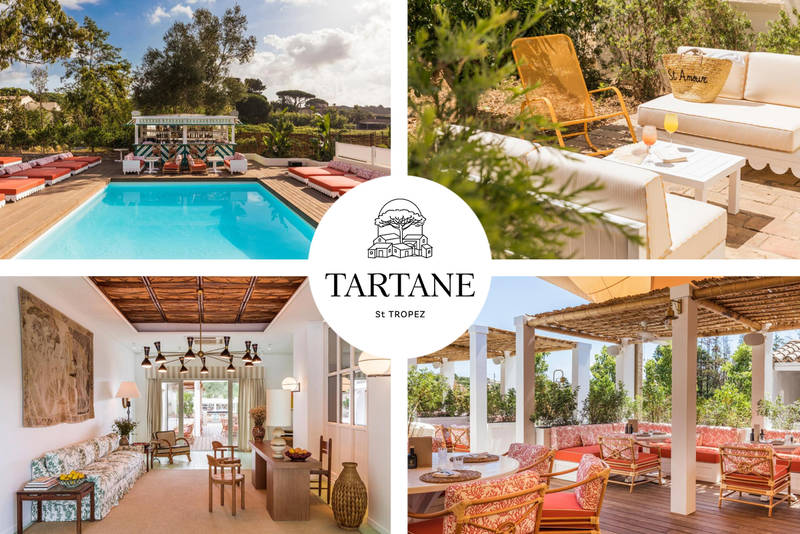 Nestled within the vibrant heart of Saint Tropez, just a leisurely 10-minute amble from the bustling town center and the inviting beach, La Bastide De Saint Tropez extends a sun-soaked invitation to its privileged guests. This enticing haven plays host to a captivating outdoor pool, generously adorned with welcoming sun loungers, the ideal spot to bask under the glorious Provencal sun. As a delightful little extra, complimentary entry to the decadent OCCITANE Spa is part of this luxe hideaway. Each thoughtfully designed, air-conditioned room and suite, resplendent in timeless charm, serves as your exclusive sanctuary. Fully equipped with complimentary Wi-Fi, a flat-screen TV, and an iPod docking station, they guarantee your comfort and amusement. Every room also provides access to a private garden or terrace, offering a taste of the stunning scenery. Dining at La Bastide De Saint Tropez is a culinary journey. The in-house restaurant, L' Isoletta, serves an enticing selection of sophisticated Italian cuisine each day, certain to satisfy your gourmet desires. BBQ de la Bastide, another gastronomic jewel, offers traditional Mediterranean fare for lunch. From May to September, lunch can be enjoyed in the exotic garden or on the terrace beside the pool, creating a truly immersive dining experience in this bewitching setting.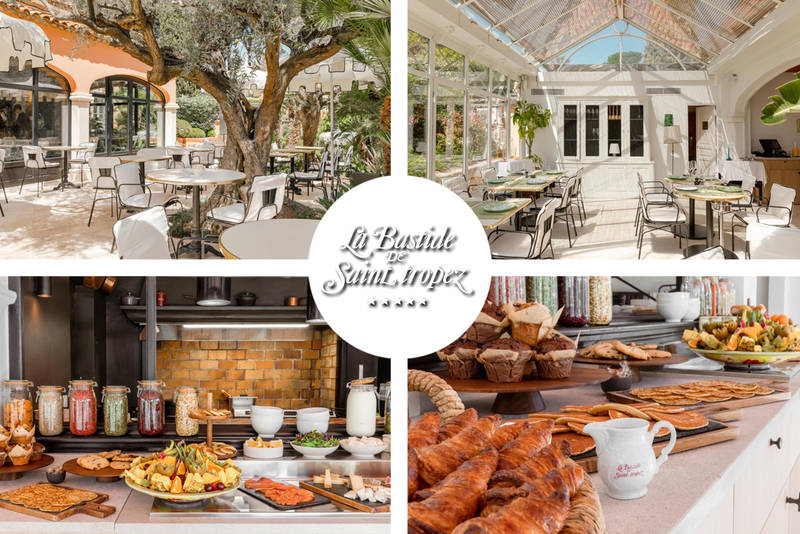 Step into an opulent realm at the heart of charming Saint-Tropez, where the elegant Hotel Lou Pinet is ready to welcome you warmly. This sanctuary offers more than just a 5-star stay; it is a lush oasis complete with a verdant garden, a welcoming bar, and a terrace that offers breathtaking views of the stunning surroundings. The indulgence doesn't end there. A 24-hour front desk service is on standby, ready to attend to your needs at any time. This captivating retreat also features a delightful restaurant and a seasonal outdoor pool, inviting you for a rejuvenating dip in the warmer months. The attention to detail extends right to your private space, with room service, concierge service, and currency exchange on offer. Each room is a haven of luxury, equipped with a desk, a flat-screen TV, and an en-suite bathroom, and a specially designated seating area for those moments of tranquility. Start your day with a delectable buffet breakfast and when wanderlust calls, the vibrant cities of Cannes and Nice are just miles away. With Nice Côte d'Azur Airport a mere 66 miles away, your journey to and from Hotel Lou Pinet is effortless and smooth.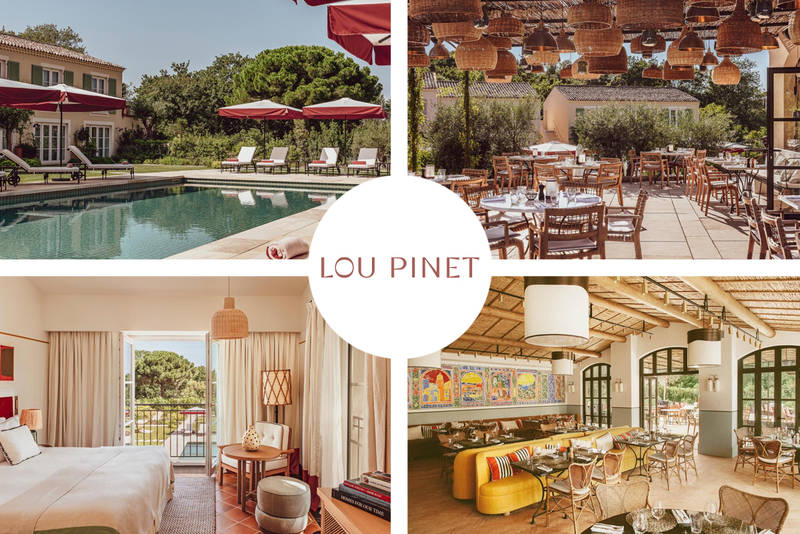 Just a stone's throw from the heart of Saint-Tropez and the enchanting Place des Lices, you'll find the charming Villa Cozy. Nestled within a picturesque villa setting, this delightful accommodation offers rooms that exemplify modernity with a touch of chic comfort. What's more, it features a heated outdoor swimming pool for your indulgence. Every room and suite comes with an LCD TV and free Wi-Fi access, decorated in a sophisticated blend of cream and chocolate hues. Many boast private patios that lead to the serene poolside terrace, providing a tranquil retreat within the bustling town. Enjoy breakfast in bed or under the morning sun on the terrace, and later unwind with a cocktail from the quaint onsite bar. With a 24-hour reception service, arranging airport shuttles and car rentals is a breeze. Plus, the hotel offers free private parking. To top it off, the stunning Les Salins Beach is a mere 10-minute drive away, making Villa Cozy the ultimate base for your Saint-Tropez adventure.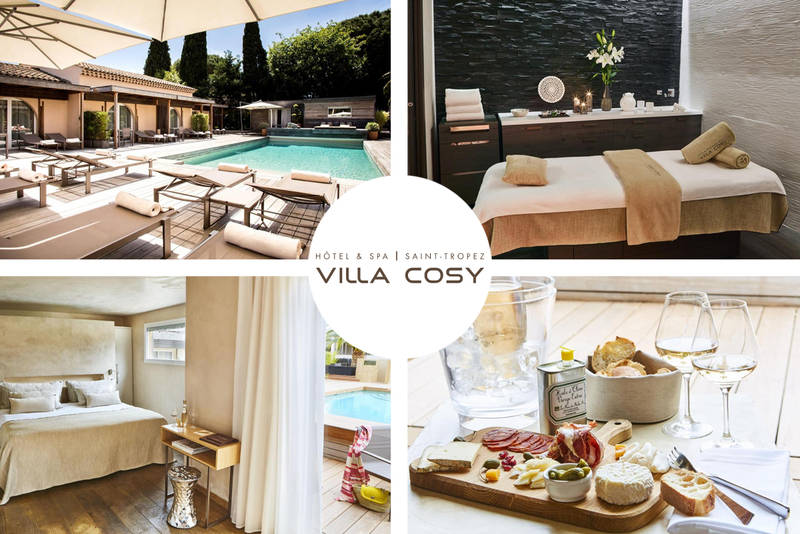 Picture yourself nestled in the extravagant heart of the French Riviera, surrounded by the opulent allure of the Muse Saint Tropez/Ramatuelle. This stunning sanctuary boasts exquisite décor, harmoniously merging with an eco-conscious garden, a tranquil massage zone, and a lively pool area. Here, your stay transcends the ordinary to become a full-blown experience. The suites are the embodiment of spacious opulence, ranging from a cozy 30sqm to an impressive 110sqm, with some featuring balconies for basking in the Riviera sun, and others offering terraces for private outdoor dining. And fear not, you'll remain connected to the wider world with free Wi-Fi across the property. Each morning, guests are treated to a complimentary continental breakfast, a delightful assortment to be enjoyed in our restaurant or in the privacy of your suite. Our on-site bar and restaurant stand ready to satisfy your culinary cravings all day. Our amenities include free parking, bike rental for exploring the Riviera, a boules pitch for fun in the sun, and a complimentary shuttle service to the beach. The trendy and lively St Tropez is a mere 5-minute journey away. Surrender to the luxury of Muse Saint Tropez/Ramatuelle - a true piece of French Riviera heaven.