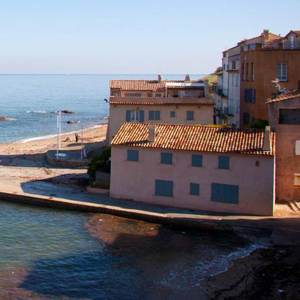 Ensconced within the pulsating heart of St Tropez, a certain 5-star sanctuary serves up a sumptuous blend of luxury and panoramic vistas over both the city and the azure sea. This haven of elegance and comfort offers a plush lounge bar and an exquisite restaurant to its discerning guests.
The guest chambers are cocoons of tranquility, replete with modern air-conditioning and soundproofing. Each is adorned with a TV and a mini-bar, while select rooms boast a dressing room and a cosy seating area. All rooms proffer a private bathroom, garnished with plush bathrobes and a hairdryer, promising indulgence and relaxation.
The Hotel la Ponche's restaurant is a gastronomic delight, serving up an array of culinary masterpieces in an air-conditioned setting. Each morning, guests are invited to savour an à la carte breakfast on the terrace, where the sea unfurls its mesmerising views. A continental breakfast option is also offered, which can be enjoyed either on the terrace or within the privacy of the guest room, upon request.
Offering complimentary WiFi access across the premises, the hotel encourages guests to unwind in the lounge area, where they can admire the artwork adorning the walls. A mere 656 feet from the harbor and just 33 feet from the beach, the Hotel la Ponche is conveniently located 5.6 miles from Grimaud Port. To add to its charm, this luxury retreat provides a private car park complemented with valet parking services.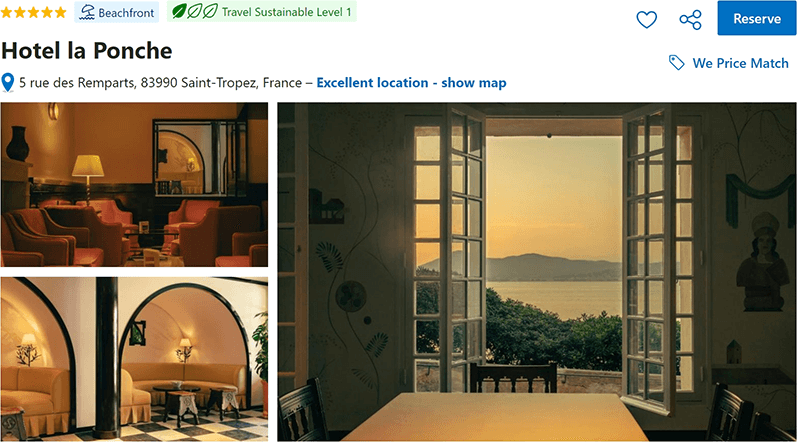 HASHTAGS
#HotelLaPonche #SaintTropezFrance #FrenchRiviera #LuxuryLodging #ChicRetreat #BeachfrontHotel #HistoricInns #FrenchElegance #GlamorousGetaway #HarborViews #CoteDAzur #MediterraneanEscape #StTropezStyle #TravelFrance #UniqueDestinations