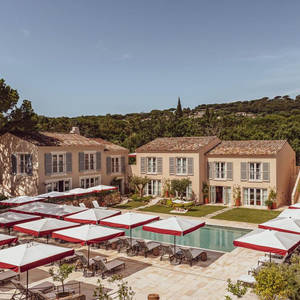 Imagine stepping into a world of luxury at the heart of Saint-Tropez, where the exquisite Hotel Lou Pinet welcomes you. This haven offers more than just 5-star accommodations; it serves as a sanctuary, complete with a lush garden, an inviting bar, and a terrace that provides a picturesque view of the surroundings.
This divine retreat doesn't stop there. It proudly boasts a 24-hour front desk service, promising to cater to your needs at any hour of the day. The property also houses a charming restaurant and a seasonal outdoor pool that invites you to take a refreshing dip when the weather permits.
The services extend beyond the communal areas, right into your private quarters. The accommodations feature not just room service, but also a concierge service and currency exchange for guests. Each room is a luxurious escape in itself, complete with a desk, a flat-screen TV and a private bathroom. Every room at Hotel Lou Pinet is designed to offer comfort and elegance, including a designated seating area for those moments of relaxation.
Begin each day with a buffet breakfast that promises to delight your palate. And when you're ready to venture out, you'll find Cannes only 48 miles away, while Nice is a 71 mile journey. The Nice Côte d'Azur Airport is conveniently located just 66 miles away, making your journey to and from the hotel as seamless as possible.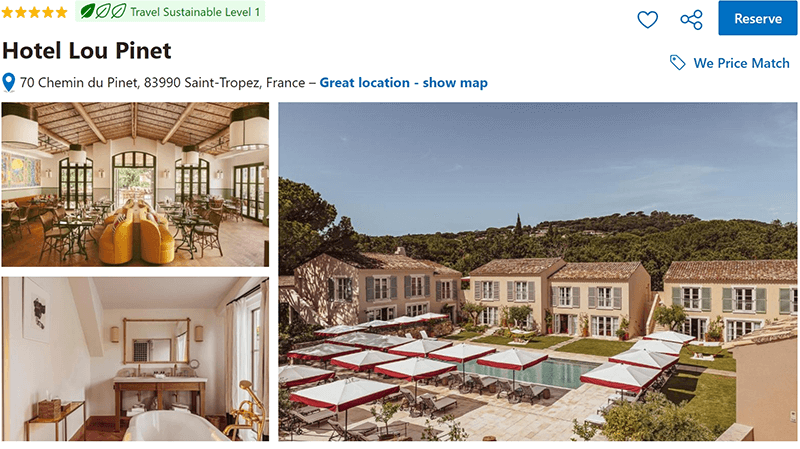 HASHTAGS
#LouPinet #SaintTropezEscape #FrenchRiviera #LuxuryStay #ChicRetreat #MediterraneanVibes #GlamorousGetaway #StTropezLuxury #HotelLouPinetExperience #CharmingSaintTropez #BoutiqueHotel #RivieraElegance #StTropezStyle #LouPinetMoments #ExquisiteEscape