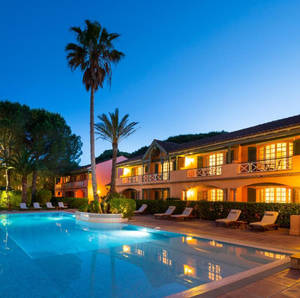 Picture this: nestled in the heart of Saint-Tropez, the Domaine de l'Astragale, a 5-star sanctuary boasting not one, but four heated swimming pools. Surrounded by a sprawling and verdant haven of Mediterranean and Provençal flora, it's truly a sight to behold.
The hotel is more than just aesthetically pleasing. Its amenities include a tennis court for those who fancy a game or two. Each of the air-conditioned guest rooms come equipped with a mini-bar, complimentary WiFi, and a television with satellite channels. The majority of the classic rooms offer either a balcony or a private garden. For those seeking a little extra luxury, some rooms come with a spa bath - absolute bliss.
When it comes to food, the gastronomic experience at Restaurant de l'Astragale is worth noting. The menu is a delightful fusion of Mediterranean and French cuisines, infused with Asian and other international flavours. For those in search of refreshments, the bar at Domaine de l'Astragale is the perfect spot. Each morning, guests are greeted with a delicious buffet breakfast - the perfect start to a day in paradise.
The location of Domaine de l'Astragale is an added bonus. It's a mere 2625 feet from the port and a quick 4.3-mile trip to Gassin Golf Country Club. Guests also benefit from free private parking on site. So, whether you're here for the views, the food, or the golf, Domaine de l'Astragale is the epitome of luxury and convenience.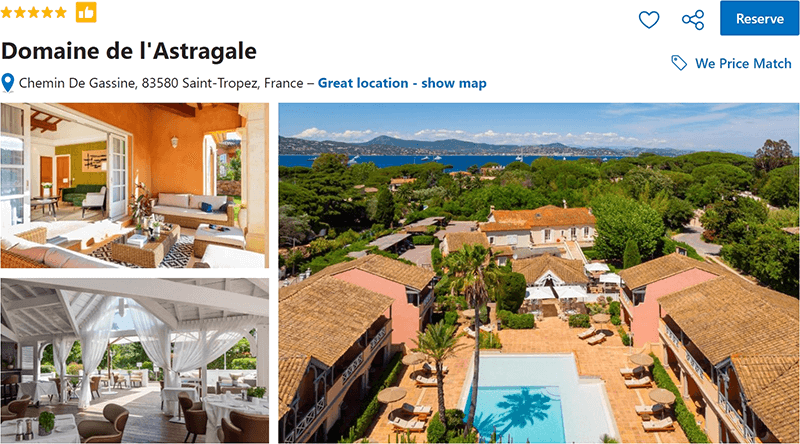 HASHTAGS
#DomaineDeLAstragale #SaintTropezExperience #FrenchRiviera #StTropezLuxury #LuxuryResort #CoteDAzur #FrenchElegance #ChicRetreat #MediterraneanCharm #StTropezEscape #UnseenFrance #LuxuryTravelFrance #StTropezLifestyle #AstragaleExperience #HiddenGemFrance