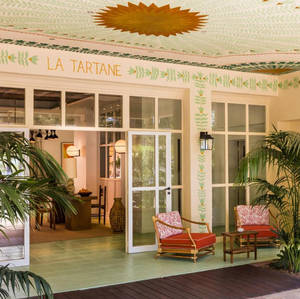 Nestled in the heart of Saint-Tropez, the exquisite Hôtel La Tartane Saint-Tropez is a haven of tranquility, striking a perfect balance between the pristine beaches and the bustling town center. This gem of a hotel offers rooms and suites that boast private terraces and modern amenities such as flat-screen TVs and complimentary Wi-Fi, ensuring an experience of comfort and convenience for its guests.
The hotel's outdoor pool area is an oasis, with sun beds and a bar - an ideal spot to unwind after a day of exploring. When it comes to dining, the hotel offers two delightful options. For lunch, indulge in the Mediterranean flavors at Le Saint Amour restaurant, and for dinner, Le Saint Amour by Maitre Koï serves up an array of tantalizing Asian dishes.
Both restaurants provide elegant dining spaces that enhance your culinary journey. What's more, Hôtel La Tartane Saint-Tropez goes the extra mile to ensure a seamless experience for its guests with a complimentary shuttle service to Saint-Tropez and its beautiful beaches. Plus, free private parking is available on site, adding to the convenience.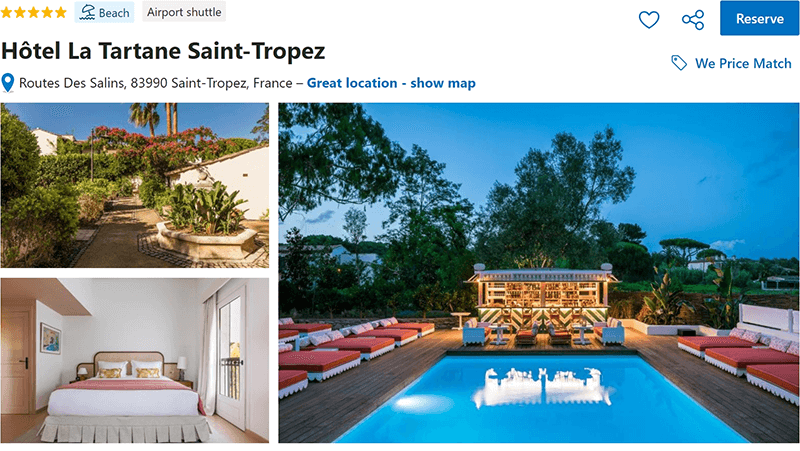 HASHTAGS
#LaTartaneHotel #SaintTropez #FrenchRiviera #LuxuryStay #ChicRetreat #MediterraneanVibes #StTropezStyle #VillaLife #TartaneExperience #ProvencalLuxury #GlamorousGetaway #CoteDAzur #FrenchElegance #StTropezCharm #SaintTropezLuxury