Perched atop the sun-kissed hills of the Côte d'Azur, a mere 5-minute drive from the glamor of Saint Tropez, nestles Althoff Hotel Villa Belrose. This hidden gem lavishes guests with panoramic vistas of the bay and the French Riviera's breathtaking coastline.
Their gourmet eatery, "club l'indochine", serves up a culinary delight of fresh local produce, adding another layer of indulgence to the fine dining experience.
Each of the hotel's air-conditioned rooms boasts a private terrace, with the majority offering expansive sea views over the bay. The rooms also come with marble bathrooms, cable TV, and complimentary Wi-Fi access. For families or larger parties, extra beds and connecting rooms are available.
The hotel's wellness center is home to a picturesque outdoor, heated 200-square-yard pool which overlooks the bay. A luxurious spa offering a myriad of body and face treatments also resides here, beckoning guests to unwind and luxuriate.
If you're looking to venture out, there are a plethora of activities to enjoy nearby, from windsurfing, sailing, and snorkeling, to exploring the local vineyards and shopping haunts, or simply lounging on the beach. Althoff Hotel Villa Belrose truly is a slice of paradise in the heart of the French Riviera.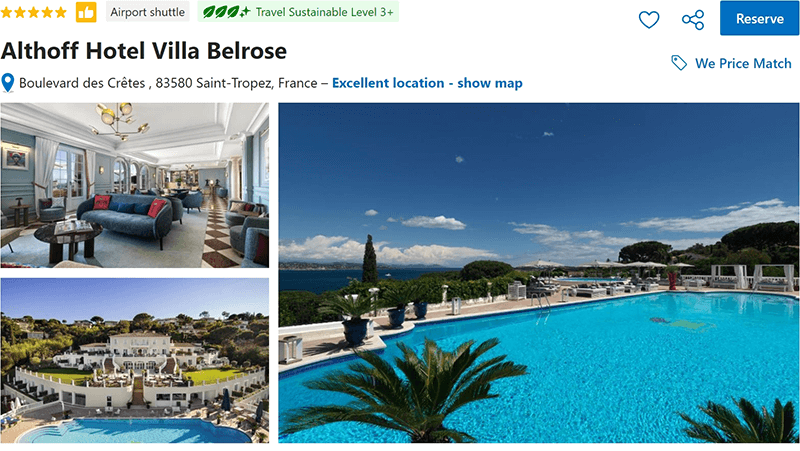 HASHTAGS
#AlthoffVillaBelrose #SaintTropezEscape #LuxuryLifestyle #FrenchRiviera #ChicStay #VillaBelroseExperience #GourmetTravel #LuxuryHotel #RivieraRetreat #SaintTropezLuxury #AlthoffCollection #BelroseBliss #RivieraDreaming #SaintTropezCharm #GlamorousGetaway