Quintessential Chalet Charm: Our selection of luxury hotels in Megève epitomizes Alpine elegance. Nestled amidst snow-capped peaks, these chalets offer a warm refuge with interiors boasting exposed wood beams, roaring fireplaces, and plush furnishings that echo the spirit of the mountains.
Panoramic Mountain Majesty: Wake up to the breathtaking views of the French Alps. Enjoy breakfast on a terrace overlooking the Mont Blanc or watch the sunset over the pine-filled slopes, all from the comfort of your luxury hotel, where the splendor of the Alps is always in sight.
Michelin-Starred Mountain Dining: Experience gastronomic excellence at high altitudes. Our hotels' restaurants, led by esteemed chefs, serve up refined dishes that meld Savoyard tradition with contemporary flavors, each meal promising a feast not only for your palate but also for your eyes.
Exclusive Ski Access and Après-Ski: Step out of your ski-in/ski-out accommodation and into the enchantment of Megève's pristine slopes. After a day of exhilarating runs, retire to your hotel's sophisticated lounge for an après-ski experience that boasts curated cocktails and live entertainment.
Spa Retreats and Wellness Sanctuaries: Soothe your senses in our sumptuous spas that offer a blend of luxury and tranquility. From rejuvenating massages using alpine botanicals to heated outdoor pools with vistas of the surrounding peaks, these wellness oases provide the ultimate relaxation.
Tucked away in the heart of a charming village, the M de Megève hotel bids a warm welcome to its patrons, offering a cocoon of comfort just a hop, skip and jump away - precisely 328 feet - from the Chamois ski lifts. This haven of tranquillity is not only a place to rest, but a hub of relaxation with its on-site spa, bar and restaurant, satisfying every whim. Each room and suite within the M de Megève is a beautiful marriage of local charm and modern elegance. All spaces are equipped with coffee makers, electric kettles, and mini-bars, guaranteeing utmost comfort and convenience. Complimentary Wi-Fi weaves through the entire property, keeping guests connected. The on-site Clarins spa, a sanctuary of serenity, invites guests to unwind and pamper themselves with a variety of treatments - from massages and sports wellness to soothing sessions for the senses. The hotel bar, snuggled up to a traditional fireplace, offers a cozy spot for guests to unwind and mingle throughout the day. For those in need of transport, the Sallanches TGV Station is just 7.5 mi away from Megève, while Geneva International Airport is 52 mi away. The hotel can arrange transfers with prior reservations, and a private parking garage, equipped with charging stations for electric cars, is conveniently located on-site.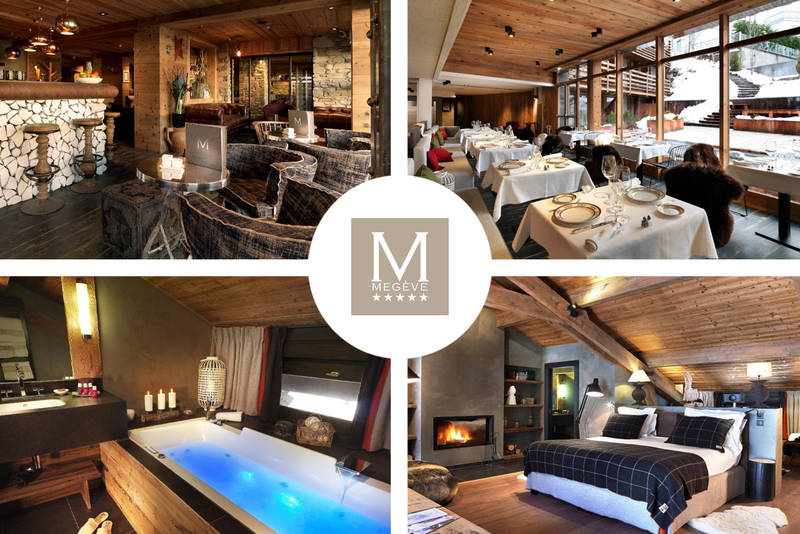 In the heart of the magical Megève, a mere stone's throw away from the quaint, historic village, lies a hidden gem - Le Chalet Blanc. This enchanting refuge not only boasts convenient ski storage facilities but also features a cosy in-house bar, offering the perfect respite after a day spent on the frosty slopes. Guests are treated to the luxuries of complimentary WiFi throughout the property and free private parking. Each room, a unique embodiment of Savoyard style, is equipped with a flat-screen TV with satellite channels. Select rooms even offer a snug seating area, ideal for unwinding after a day full of exploration. The addition of a coffee machine within each room is a delight for caffeine aficionados. Each suite features a private bathroom, stocked with lush bathrobes, cosy slippers, and complimentary toiletries, ensuring an indulgent stay. To further enhance your experience, the property boasts a business centre, concierge service, and even on-site shopping facilities. For those seeking tranquillity, on-site massage treatments are available, while ski enthusiasts can avail of individual ski storage and ski equipment hire. The area is a popular skiing destination, making it the ideal winter retreat. The hotel also offers car hire services, promising a stay where every whim is catered for.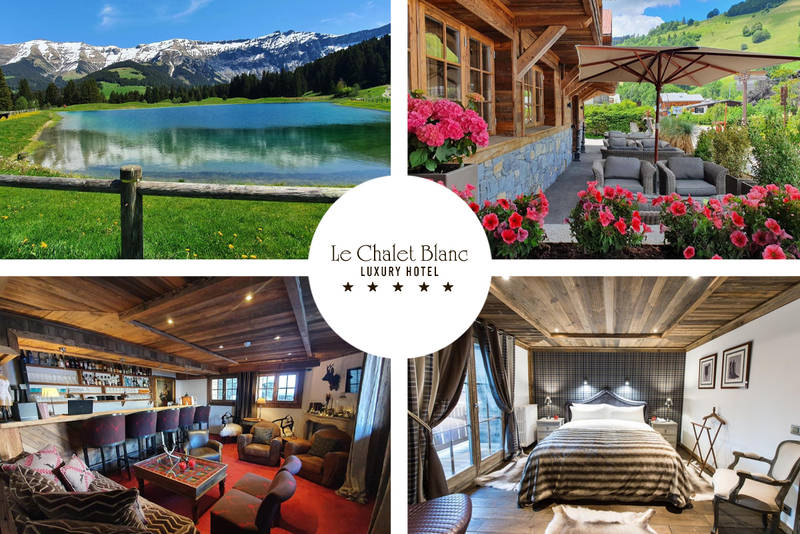 In the heart of the Mont Blanc Region, you'll discover the lush luxury of Les Chalets du Mont d'Arbois, a 5-star oasis just a brisk 7-minute drive from the bustling center of Megeve, and a mere stone's throw from the Mont d'Arbois pistes and the prestigious Golf Club. The establishment houses a myriad of rooms across three captivating chalets, each equipped with a spa center and pool for your indulgence. The rooms offer a harmonious mix of authenticity and comfort, all providing breathtaking views of the valley or mountains, complemented by complimentary WiFi and room service. For the culinary explorers, the hotel's Prima restaurant promises a gastronomic journey that will linger in your memory. Nearby, four more restaurants await, each proffering a wide array of delectable dishes. For those seeking tranquility or revival, the spa is a haven, boasting a sauna, hammam, and hot tub, whilst fitness devotees will enjoy the gym and year-round heated pools. A daily shuttle service ensures accessibility to nearby attractions, and for those traveling further afield, Geneva airport is a convenient 45-minute drive away.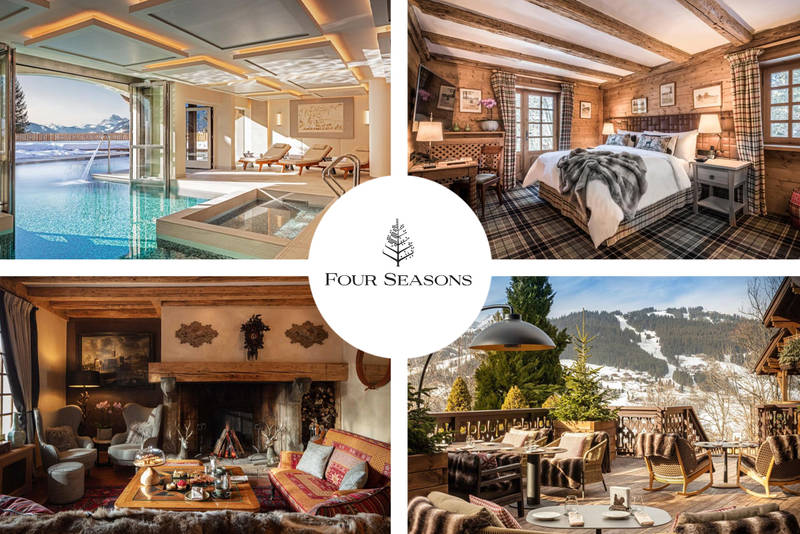 Tucked away in the charming town of Megève, a mere stone's throw from Halle Olympique d'Albertville, you'll discover the divine Five-Star Four Seasons Hotel Megeve. This sumptuous retreat brims with premium amenities, including private terrace and parking, an in-house restaurant and bar, a children's club, round-the-clock room service, and complimentary WiFi, ensuring guests a stay of unmatched comfort and convenience. Every inch of the establishment breathes opulence, from the all-season outdoor and indoor pools, fitness center, to the beautifully manicured garden. The guest rooms are an ode to sophistication, each equipped with air-conditioning, a closet, coffee machine, minibar, safety deposit box, and a sleek flat-screen TV. In-room extras are equally delightful, including an electric tea pot and selected rooms with balconies or stunning mountain views. Start your day with a luxurious breakfast - continental, American, or gluten-free - the choice is yours. And to spoil yourself further, there are top-notch wellness facilities such as a sauna and hammam. For the adventurous, there are hiking and skiing opportunities in the area, with the hotel offering ski equipment rental. At the reception, bilingual staff in English and French stand ready to provide local area advice. For your traveling convenience, there's Montenvers - Mer de Glace Train Station 23 miles away, and the nearest airport, Geneva International, is 49 miles from the hotel, with a paid airport shuttle service available.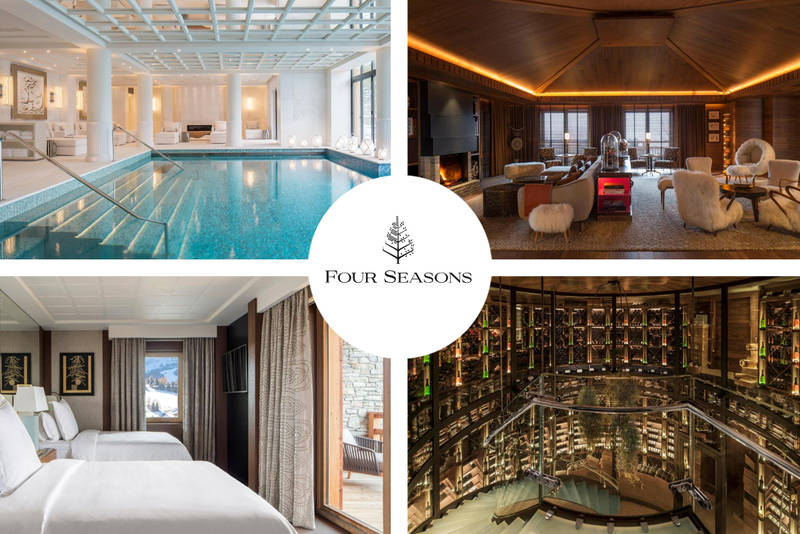 Nestled in the breathtaking French Alps, Beaumier's L'Alpaga is more than just a hotel; it's an experience. With stunning vistas of Val d'Arly and Mont Blanc, it offers a serene retreat. The hotel's cool, neutral interiors create an ambience of tranquility, each room and apartment boasting awe-inspiring mountain views. Modern amenities are standard, with fully-equipped kitchens in the apartments and chalets. For an extra indulgence, consider the private chef service. Accessibility is catered for, with two rooms designed for wheelchair access. Foodies will revel in the two-Michelin-starred "La Table de l'Alpaga, a Beaumier hotel", famed for its seasonal gourmet dishes. For a more casual vibe, "Le Bistrot de l'Alpaga, a Beaumier hotel" is also an option. Adventure enthusiasts can enjoy skiing, rafting, and more, while those looking for a more leisurely pace can unwind in the fitness center or beautiful garden. Beaumier's L'Alpaga is easily accessible and even offers a complimentary shuttle service for easy exploration of the charming village of Megève.