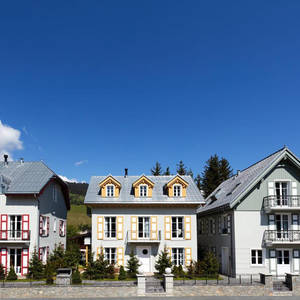 Perched in the enchanting Megève, a mere 2625 feet from the renowned Megeve Ski School, you'll find the illustrious Grand Hotel Soleil d'Or. This unique retreat offers its guests a plethora of comforts, including a cozy bar for those après-ski moments, private parking, and a sun-kissed terrace to soak up the panoramic views. But that's not all.
The hotel generously extends a myriad of services, such as a delectable restaurant to satiate your gastronomic cravings, a 24-hour front desk for your convenience, and room service ensuring your comfort at all times. And let's not forget the complimentary WiFi that is accessible throughout the property. For those winter sports aficionados, the hotel also caters a ski pass sales point.
Each guest room at the Grand Hotel Soleil d'Or is meticulously equipped with a flat-screen TV for your entertainment and a hairdryer for your grooming needs. Rise and shine to a delightful continental breakfast, setting the right tone for your day.
Embrace the endless outdoor activities that Megève and its surroundings have to offer, including exhilarating hikes and thrilling skiing adventures. The nearest ski elevator is conveniently located just 1476 feet away, and the hotel ensures your comfort with a complimentary shuttle service.
Just a few strides away, at 1312 feet, is the Sports Center for your fitness needs. Also, the Megève/Saint-Gervais is only 1.9 mi away. The closest airport, Meythet, is 53 mi from the hotel – but fear not, as the property offers a paid airport shuttle service, ensuring a hassle-free travel experience.