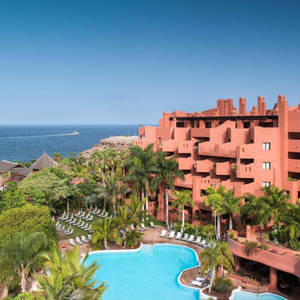 Nestled within the privileged enclave of Costa Adeje, the Tivoli La Caleta Tenerife Resort is flanked by dramatic mountains on one side and the azure Atlantic Ocean on the other. Set within lush verdant gardens adjacent to the sea, the resort brims with 284 guest rooms and suites, each envisioned as a welcoming sanctuary exuding vitality and freshness.
Going beyond the ordinary, the Tivoli La Caleta Tenerife Resort boasts a distinctive array of restaurants christened with the flair of Olivier da Costa. Among these are the renowned Yakuza and Guilty by Olivier, along with a myriad of bars and the enticing SEEN Beach Club.
Guests are spoilt for choice, with three swimming pools, including one exclusively for adults, a 24-hour fitness centre, padel courts, and the decadent Anantara Spa. All these are at their disposal, promising an unforgettable sojourn filled with relaxation or exhilarating activities.
With direct access to the coastline promenade and a stone's throw away from Tenerife's breath-taking beaches, the resort is ideally situated. The Costa Adeje golf course is a mere 0.9 mi away, and the thrilling Siam Park is a brief 10-minute drive from the resort, ensuring convenience and the promise of adventure.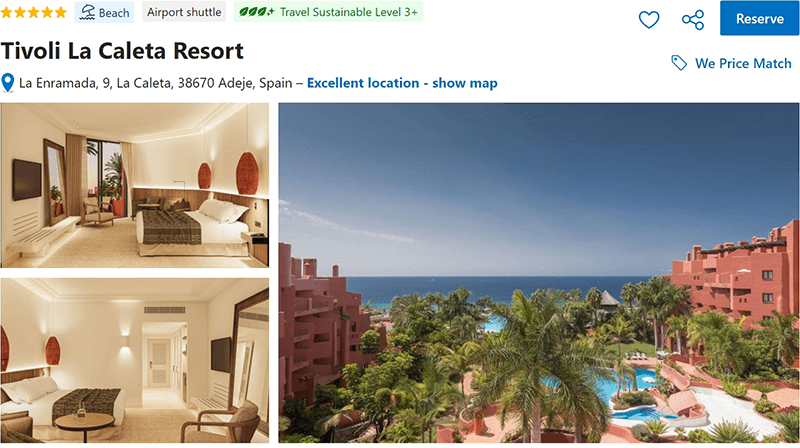 HASHTAGS
#TivoliLaCaleta #AdejeResorts #CanaryIslandEscapes #SpainTravel #LuxuryResort #IslandGetaway #SpanishVacation #TivoliExperience #AdejeAdventure #TropicalParadise #BeachfrontLuxury #CanaryIslandDestinations #AdejeAttractions #SpanishResorts #TivoliGetaway