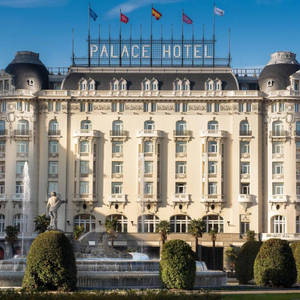 Ensconced within the pulsating heart of Madrid, amidst the famed Art Triangle, resides a bastion of luxury - a hotel that oozes elegance and sophistication. Just a stone's throw away from the Parliament and within a leisurely stroll from the stately Royal Palace and the grand Opera House, the location is truly prime.
This prestigious establishment, known as The Westin Palace, is a mere 330 yards from the cultural trove of the Prado, Thyssen and Reina Sofia Museums. But it's not just the location that gives this hotel its allure. The Westin Palace is renowned for its stunning stained-glass dome - a work of art in itself - under which a delightful buffet breakfast is served, accompanied by soothing music.
Rooms at the Palace exude a blend of elegance and modernity. Each one is furnished with the award-winning Westin Heavenly Bed and Heavenly Bath, promising an exquisite blend of comfort and luxury. Antique furniture and an internet TV add a touch of class and convenience to the already opulent ambiance.
Under the magnificent dome lies the Palace Bar, where patrons are treated to a selection of cocktails, coffees, and aperitifs. This bar, which offers live music, was immortalized by none other than Ernest Hemingway in his novel, The Sun Also Rises. There's nothing quite like soaking up the atmosphere here, with Hemingway's words echoing in your mind.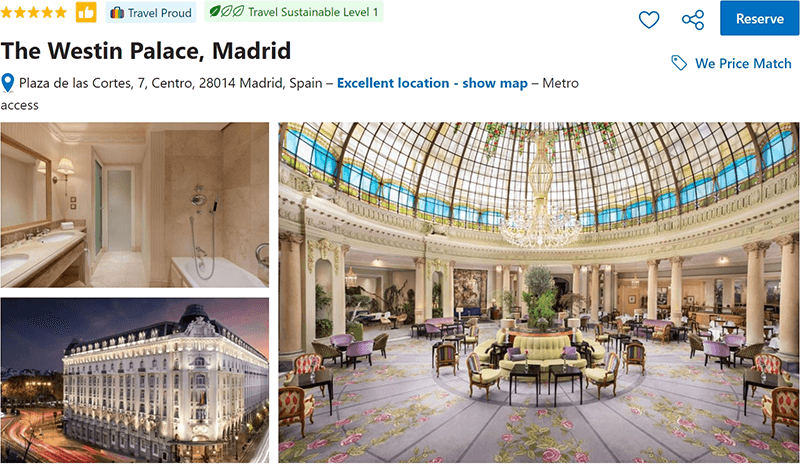 HASHTAGS
#WestinPalaceMadrid #MadridExperience #LuxuryStay #SpanishElegance #PalatialComfort #MadridGetaway #HistoricHotel #WestinWellness #SpainTravel #EuropeanLuxury #MadridCulture #WestinStay #RetiroPark #PradoMuseum #MadridNights