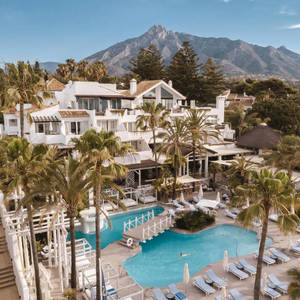 Be prepared to be dazzled by the Puente Romano Beach Resort, the Mediterranean's pulsating heart. This enchanting retreat is recognized as a member of the globally admired "Leading Hotels of the World". Nestled between the lush landscapes of Marbella and Puerto Banus on Spain's radiant south coast, this resort basks in the glow of the esteemed "Golden Mile", a mere 45 minutes away from Malaga airport.
Let the resort's Andalusian village-esque charm whisk you away into a world of luxury. Revel in our sophisticated gastronomic offerings, with over 15 diverse dining and drinking hotspots. Unleash your inner party animal with our electrifying nightlife, or seek tranquility amidst our sumptuous spa and wellness facilities. From open-air venues to intricate botanical gardens, and even a world-renowned tennis court, Puente Romano has a treasure trove of experiences waiting for you.
Embrace the good life under the sun at Puente Romano, where every season is a celebration. Step into a world of opulent hospitality and explore one of Europe's finest resorts.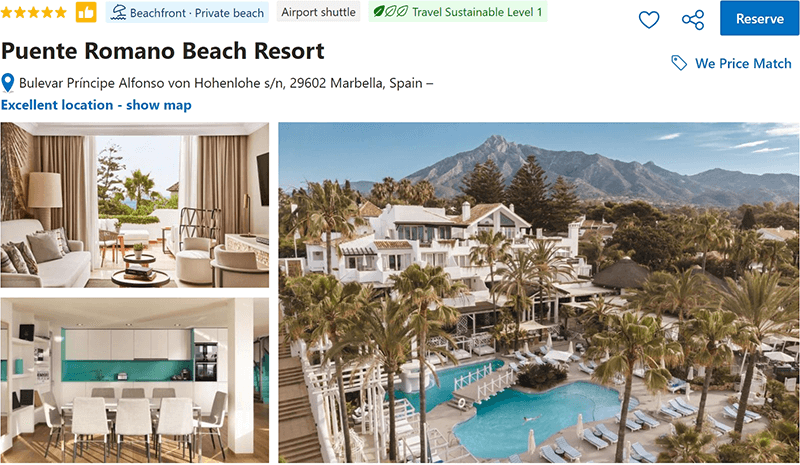 HASHTAGS
#PuenteRomanoBeachResort #MarbellaLuxury #SpanishResorts #CostaDelSol #MarbellaVacation #LuxuryRetreat #SpainTravel #PuenteRomanoMarbella #BeachResortSpain #MarbellaGetaway #LuxuryInMarbella #EspanaTravel #AndalusiaTourism #PuenteRomanoExperience #MarbellaLifestyle