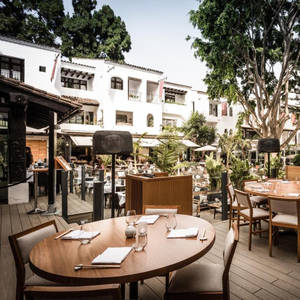 Nestled amidst lush gardens and enchanting fountains, Nobu Hotel Marbella is a gem tucked away in the heart of Marbella. This 5-star retreat offers a stunning vista of the resort's buzzing Plaza square from each of its accommodations. The guests are treated to an array of facilities including an outdoor swimming pool, a state-of-the-art fitness center and the exhilarating La Suite night club. The famed Plaza de los Naranjos is a mere 2.2 miles away and the nearest beach is just 1640 feet away, making it a perfect haven for beach lovers.
Every guest room in the hotel is a luxury affair complete with a flat-screen TV, a private bathroom, and a terrace offering a sweeping view of the resort's La Plaza square. The square is a hub of activity with a variety of restaurants and bars. The rooms also include a cozy seating area, making it a perfect place to relax and unwind.
Start your day with a sumptuous buffet breakfast served in the Nobu Restaurant's breakfast area. The in-house Nobu Restaurant is renowned for its signature Japanese-Peruvian cuisine, offering a unique dining experience.
Round-the-clock guidance is available at the reception, with the added convenience of pre-arrival check-in. You are never too far from the action with Plaza de toros Marbella at 2.7 miles away and Puerto Banus just 2.1 miles away. The Malaga Airport is approximately 27 miles away, adding to the convenience of accessibility.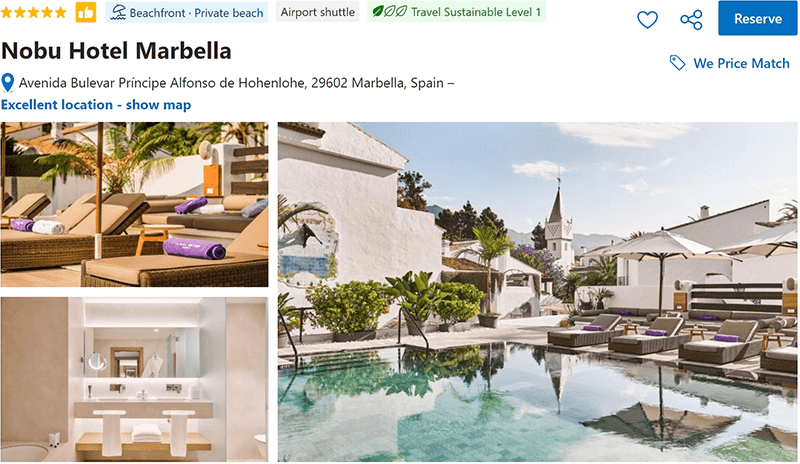 HASHTAGS
#NobuHotelMarbella #MarbellaSpain #LuxuryStay #SpanishEscapes #AndalusianAdventures #CostaDelSol #MarbellaLife #NobuStyle #MarbellaNights #LuxuryMarbella #NobuExperience #MarbellaVibes #NobuLuxury #SpainTravelDiaries #MarbellaGlamour