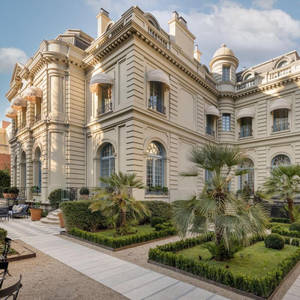 Nestled near Madrid's captivating Paseo de la Castellana, one finds the enchanting Santo Mauro, a member of the Luxury Collection Hotels. Ensuring a seamless connection with the world, this breathtaking abode offers complimentary WiFi throughout its premises.
Steeped in rich history, the Santo Mauro is elegantly ensconced in what was once the Duke of Santo Mauro's residence. This magnificent edifice showcases an architectural style with distinguishable French influences.
Of particular note is the former library, ingeniously repurposed into a gourmet restaurant, tantalising taste buds with a myriad of culinary delights. The erstwhile ballrooms, in their regal splendour, now serve as spacious meeting rooms, providing an ideal setting for corporate rendezvous or social gatherings.
The hotel also boasts of a tranquil sauna, providing a perfect escape for guests to unwind and rejuvenate. Its prime location offers easy access to the city's most exclusive designer boutiques, making it a shopping aficionado's paradise.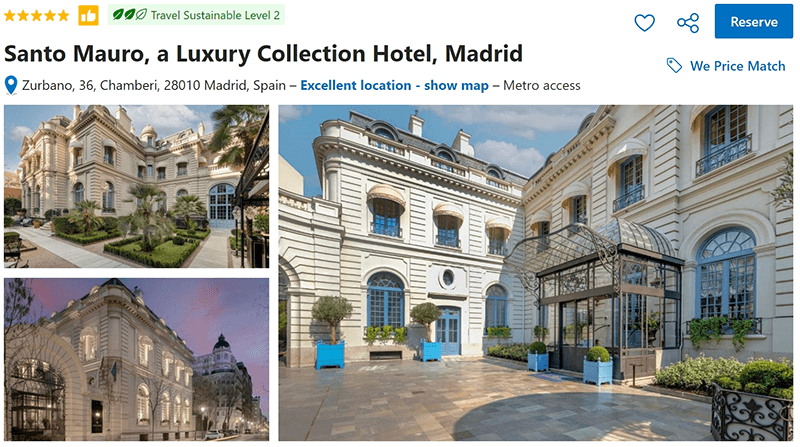 HASHTAGS
#SantoMauro #MadridLuxury #SpainTravel #MadridHotels #LuxuryStay #SpanishElegance #MadridGetaway #SantoMauroExperience #HistoricHotels #MadridCulture #UniqueAccommodations #MadridCityLife #SpainHotels #LuxuryInMadrid #BoutiqueHotelMadrid