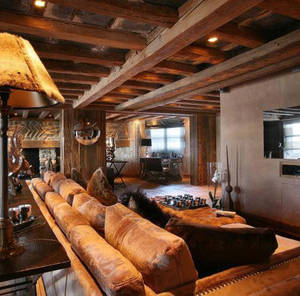 Nestled a mere 5.7 miles away from the stunning Les 3 Vallées, the Hotel Le Saint Roch is a beacon of 5-star luxury in Courchevel. Boasting a chic bar and an array of world-class facilities, including an exquisite restaurant, seamless room service, and a 24-hour front desk, this property is a gem. Not to mention, the convenience of complimentary WiFi and on-site private parking.
Every room in the Hotel Le Saint Roch is thoughtfully equipped with an electric tea pot to enhance your comfort and experience. But the real showstopper? The hotel's spa and wellness center. A sanctuary complete with a sauna and an inviting indoor pool, it promises relaxation and rejuvenation.
The location offers its own advantages. The Casino des 3 Vallées Brides les Bains is a short 11-mile drive away while the Méribel Golf Course is only 14 miles from the property. And for those considering air travel, Chambéry-Savoie Airport is conveniently positioned 68 miles from the Hotel Le Saint Roch.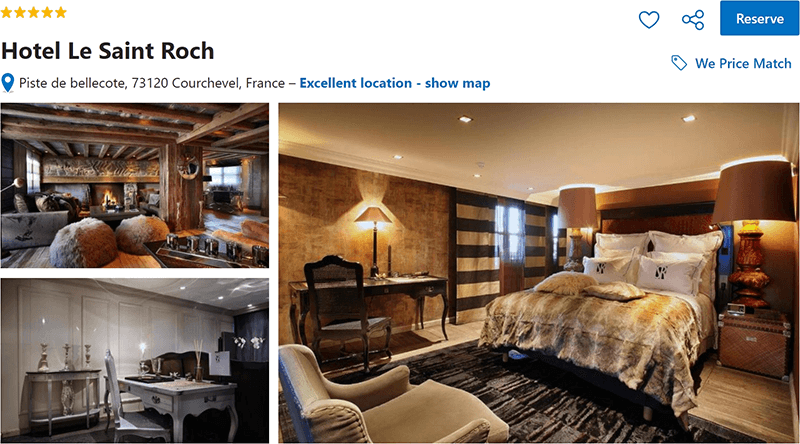 HASHTAGS
#HotelLeSaintRoch #CourchevelExperience #LuxuryLodging #FrenchAlpsGetaway #SkiResortLife #MountainRetreat #SaintRochStay #CourchevelLuxury #AlpineElegance #SaintRochCourchevel #ChicAccommodation #FrenchSkiVacation #CourchevelCharm #LeSaintRochExperience #BoutiqueHotelCourchevel