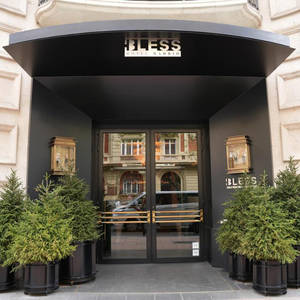 Ensconced in the heart of Madrid's Salamanca district, the BLESS Hotel Madrid is a jewel of style and sophistication. The district itself is renowned for its exclusivity and iconic status, and the hotel perfectly encapsulates this spirit. The timeless design, a masterpiece by renowned interior designer Lázaro Rosa Violán, beautifully echoes the vibrant essence of the Spanish capital.
Just a stone's throw away lie the city's most coveted attractions, museums, designer boutiques, and a vibrant nightlife. Every aspect of your comfort has been meticulously planned and is evident in every detail, starting right from the moment you plan your stay.
The hotel is a sensory marvel, distinguished by its unique architecture and advanced technology. Staying at BLESS Hotel is not a static experience; it is dynamic, full of surprises, and offers fabulous experiences with a personalized touch.
The hotel boasts a rooftop pool, three bars, two restaurants, a bowling alley, and a spa. It also provides guests with a gym and meeting areas. A lavish buffet breakfast is served each morning on-site. The Retiro Park is a mere 0.9 miles away, while the Museo del Prado is 1.1 miles away. Adolfo Suarez Madrid-Barajas Airport is conveniently located just 6.8 miles from the hotel, and the Velazquez and Serrano Metro Stations are within 1640 feet, making it a breeze to explore the city.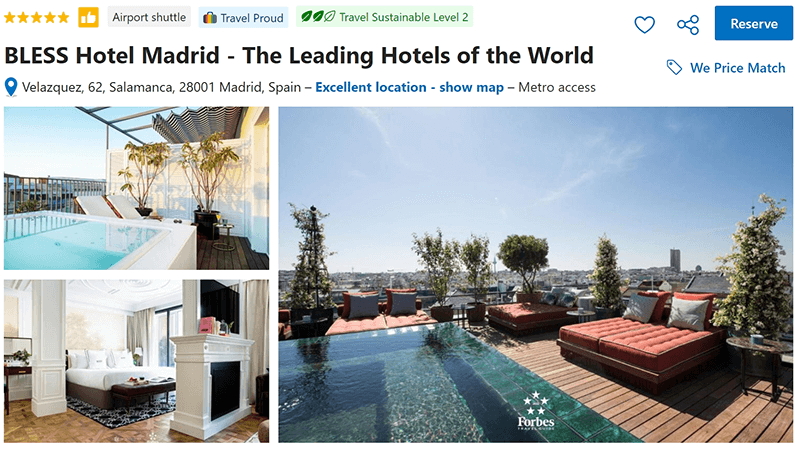 HASHTAGS
#BlessHotelMadrid #MadridExperience #LuxuryStay #SpanishGetaway #BlessStay #MadridLuxury #HiddenGemMadrid #MadridBoutiqueHotel #SpainTravelExperiences #BlessMadrid #MadridUniqueStays #SpainHotelLuxury #BoutiqueHotelMadrid #MadridChicHotels #BlessHotelExperience