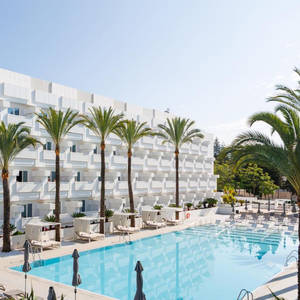 Located on the illustrious "Golden Mile" of Marbella, the Alanda Marbella Hotel truly embodies the essence of 5-star luxury. This extravagant establishment is not only equipped with an alluring outdoor pool but also offers free WiFi accessible throughout the property.
Every room at Alanda Marbella Hotel is a celebration of contemporary design, offering breathtaking views of the Mediterranean Sea and the Sierra Blanca mountain range. Such scenic beauty is flawlessly complemented by modern amenities, including air conditioning and satellite TV. The private bathrooms, equipped with hairdryers and complimentary toiletries, further contribute to the overall elegance of the place.
Dining at Alanda Marbella Hotel is a treat in its own right. The Aceituna Restaurant serves a scrumptious buffet breakfast daily, while you can get light meals and snacks from the poolside bar. What makes this hotel truly unique is its commitment to health and wellness. It is a property free from products derived from pork and alcoholic drinks, making it a haven for those in pursuit of a holistic vacation.
More than just a hotel, Alanda Marbella Hotel is a gateway to the city's many attractions. The historic Marbella old town and the prestigious Monteparaiso Golf Course are just 1.9 mi away. The hotel is also conveniently located 35 mi away from Malaga Airport, making it effortlessly reachable for international guests.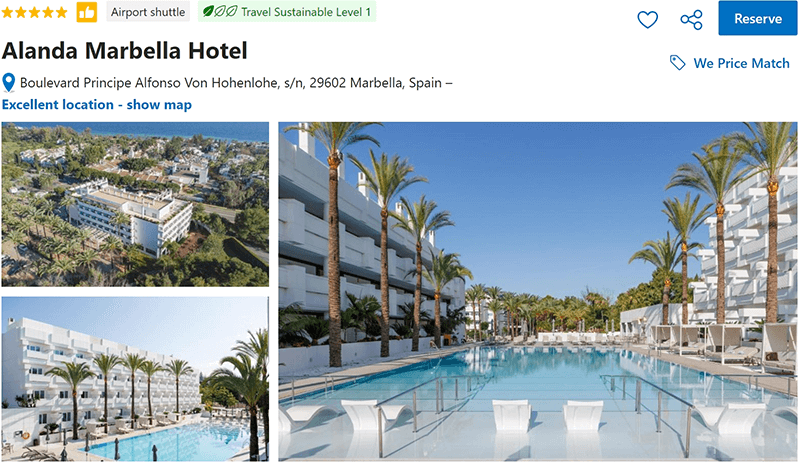 HASHTAGS
#AlandaMarbella #MarbellaSpain #CostaDelSol #LuxuryStay #SpanishEscape #MarbellaResort #AlandaExperience #AndalusianAdventure #MarbellaLuxury #BoutiqueHotel #AlandaHotel #SpanishVacation #MarbellaLifestyle #CostaDelSolParadise #AlandaLiving