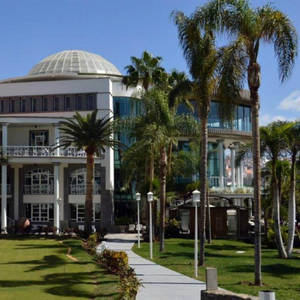 Imagine a world of luxury nestled next to the exquisite Fañabé Beach in southern Tenerife - welcome to the Hotel Jardines de Nivaria. This haven is surrounded by lush, exotic gardens, home to two outdoor pools, a spa that promises ultimate relaxation, and rooms oozing style and sophistication, complete with complimentary Wi-Fi and private balconies.
Each air-conditioned room is a testament to modern elegance with its contemporary décor and tiled floors. Satellite TV is provided for your entertainment and the balconies come furnished with loungers for those tranquil moments of leisure.
Embrace the hotel's extensive leisure facilities - perfect your putt on the green, engage in a tennis match or hit the fitness center. For a dose of pampering, the hotel's spa features a sauna, steam bath and a Vichy shower that will leave you feeling refreshed and rejuvenated.
As part of the esteemed Adrian Hotels in Tenerife, the Hotel Jardines de Nivaria offers a lavish buffet breakfast. Refreshments are available at the poolside bar and food lovers are spoilt for choice with three restaurants, including an international buffet and a gourmet restaurant. The Cúpula Restaurant, set beneath an impressive stained-glass dome, is a sight to behold.
For the golf enthusiasts, there are three courses within a ten-minute drive from the Hotel Jardines de Nivaria. The convenience continues with Tenerife Sur Airport located just a quick 15-minute drive away.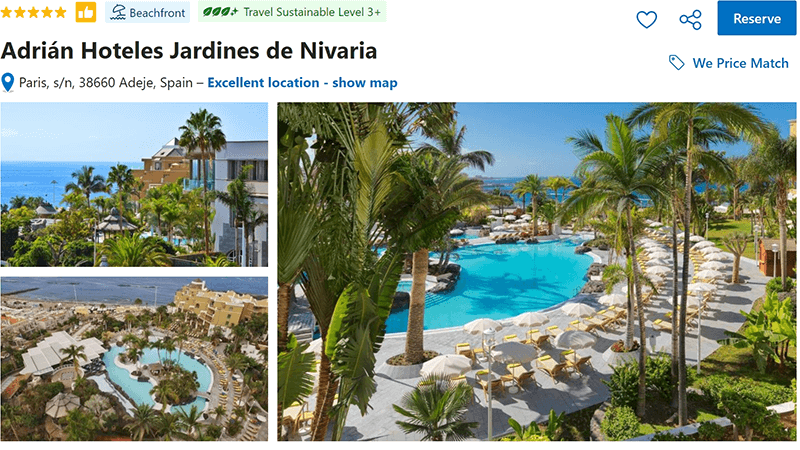 HASHTAGS
#AdrianHoteles #JardinesDeNivaria #AdejeExperience #LuxuryAccommodation #CanaryIslands #TenerifeTravel #SpanishVacation #LuxuryHotels #AdejeHotels #TenerifeStay #ExoticDestinations #AdrianExperience #NivariaGardens #AdejeLuxury #TenerifeParadise