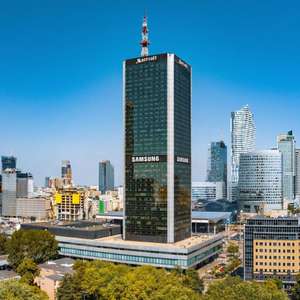 Ensconced in the absolute heart of the city, the opulent Warsaw Marriott Hotel offers its esteemed guests rooms endowed with a minibar, satellite TV, and air conditioning, promising a luxurious retreat away from the hustle and bustle. These rooms serve as the perfect vantage point for breathtaking panoramic views of Warsaw.
Every room at this sophisticated hotel comes with an LCD TV and a cosy seating area, ensuring comfort and convenience at every turn. Guests are also provided with a safety deposit box and a compact refrigerator, further enhancing their stay.
The Warsaw Marriott Hotel boasts a range of restaurants and bars, including the Panorama, the highest-located SKY Bar in the city of Warsaw, for those who enjoy indulging in lofty pursuits. Guests can kick-start their mornings with a broad selection of buffet breakfast options.
A stay at the Marriott Hotel allows guests to unwind and rejuvenate in the hotel's sauna, fitness centre, massage parlour, and swimming pool. Adding a dash of excitement is the hotel's on-site casino. The hotel's prime location, a mere 400 meters from the Złote Tarasy Shopping Centre and opposite the Warszawa Centralna Train Station, ensures guests are never far from the action.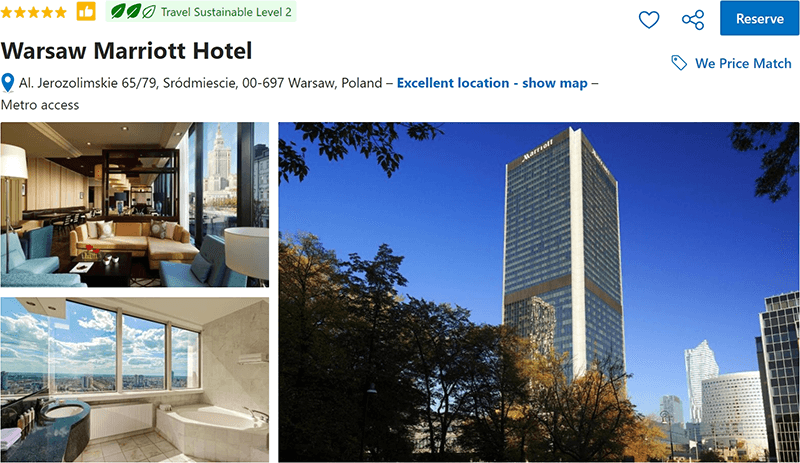 HASHTAGS
#WarsawMarriott #LuxuryStayWarsaw #PolishHospitality #CityscapeWarsaw #MarriottExperience #WarsawSkyline #PolishCuisine #BusinessTravelWarsaw #SpaExperienceWarsaw #WarsawNightlife #EuropeanLuxuryHotels #MarriottWarsaw #PanoramaWarsaw #WarsawDestinations #PolandAdventures