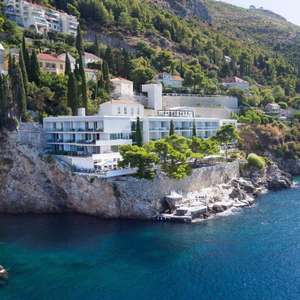 Just a leisurely 15-minute stroll from Dubrovnik's historical Old Town, you'll discover an exquisite 5-star sanctuary complete with its own beach, pair of gourmet restaurants and an ultra-stylish spa centre. Perhaps one of the most appealing perks, is the complimentary car transfer to the Old Town during the bustling summer season.
Rooms at this lavish sanctuary, known as Villa Dubrovnik, are the epitome of spacious comfort, each boasting a private balcony and terrace. Many are also fortunate to offer breathtaking views of the enchanting Lokrum Island and the expansive sea.
The property further enchants with its elegant lounge room adorned with garden furniture and a cosy library room. The convenience of 24-hour room service and complimentary WiFi further enhance the guest experience. For those craving breakfast in the comfort of their room, this can be arranged for a small additional fee.
A visit to the Villa Spa is a must, where you'll find an indoor pool that leads onto a sun-drenched deck terrace, complete with sun loungers and parasols. For those in search of ultimate relaxation, the bio sauna, steam baths and extensive array of beauty and spa treatments are sure to impress.
But the pampering doesn't stop there. Villa Dubrovnik also provides a 24-hour concierge service and personalised excursions, ensuring every guest's stay is as unique as they are.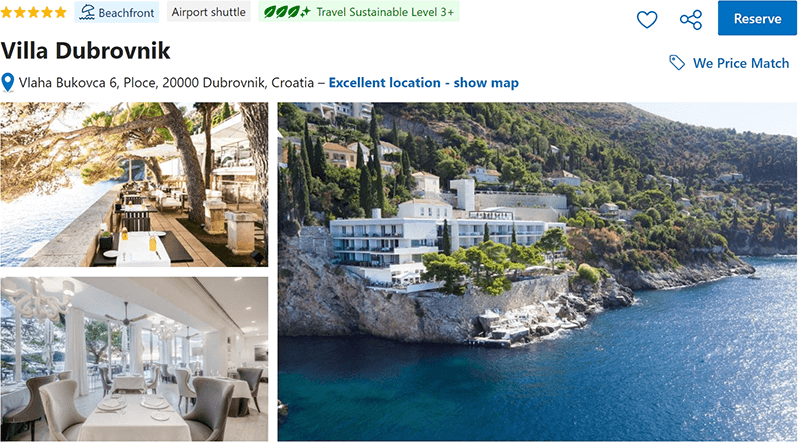 HASHTAGS
#VillaDubrovnik #DubrovnikExperience #AdriaticLuxury #CroatianEscape #DubrovnikVilla #MediterraneanElegance #LuxuryLivingDubrovnik #OldCityView #CroatianCoastline #DalmatianDestination #DubrovnikDreaming #HistoricDubrovnik #BoutiqueHotelDubrovnik #DubrovnikDelight #PearlOfAdriatic