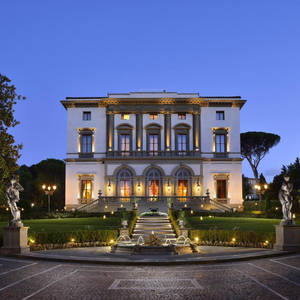 Wrapped in the embrace of a serene park, complete with a refreshing outdoor swimming pool, the Villa Cora stands proud. This majestic 19th-century edifice is a mere smidge over a mile from both the vibrant heart of Florence and the bustling Santa Maria Novella Train Station. Bonus? They gift you with complimentary parking and Wi-Fi.
Each air-conditioned room at the Villa Cora is a celebration of the classical era, adorned with antique furniture that whispers stories of a bygone era. Each room is well-equipped with a minibar and a flat-screen TV that boasts a plethora of satellite channels.
The spa area is a haven of tranquillity, complete with a sauna and a Turkish bath, not forgetting a state-of-the-art fitness center. And for those in search of a little extra pampering, massages and beauty treatments are readily available.
The in-house restaurant is a gastronomic delight, serving up tantalizing Italian cuisine and vivacious Tuscan dishes and wines. The bar, too, serves up a delectable array of drinks and both hot and cold snacks to suit every palate.
Only a brisk 20-minute walk away, art enthusiasts will find the iconic Uffizi Gallery. A convenient bus stop, located a quarter mile away, will whisk you to the city center in a mere 10 minutes.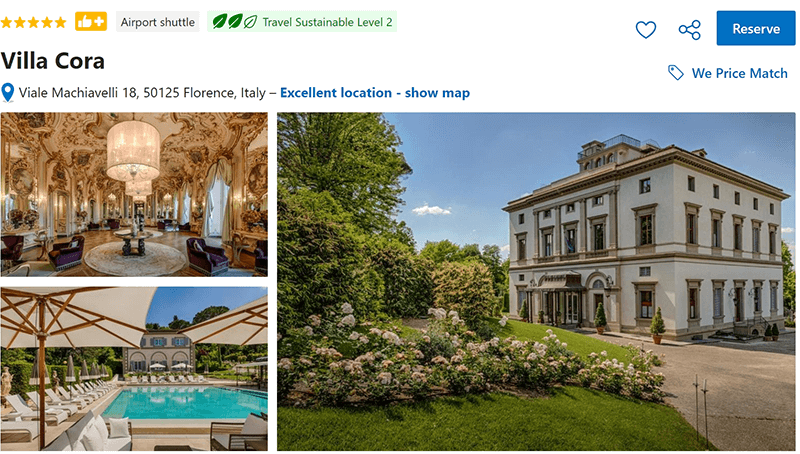 HASHTAGS
#VillaCoraFlorence #FlorenceItaly #ItalianVillas #LuxuryLiving #ItalianEscape #TuscanDreams #HistoricFlorence #ItalianArchitecture #Firenze #TuscanVillas #CulturalTravel #VillaCoraExperience #FirenzeMagic #FlorentineLuxury #TuscanHeritage