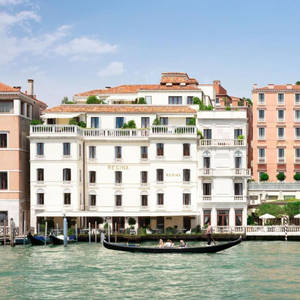 Enchantingly nestled along the Grand Canal, the St. Regis Venice boasts stunning vistas of this iconic waterway. Within its beautifully adorned walls, guests are treated to the allure of Venetian-style decor, lavishly paired with exquisite design furniture. The marble interiors further enhance the opulence of this luxurious Venetian retreat.
Dining at the hotel is a gastronomic delight. The panoramic restaurant, with its breathtaking views of Venice, serves up a mouthwatering selection of national dishes and regional Veneto cuisine. The elegant bars within the hotel provide the perfect setting for a relaxed evening drink.
For those seeking a touch of alfresco, the terrace bar offers a serene space to sip on a cocktail, all while overlooking the mesmerizing Grand Canal. The St. Regis Venice is perfectly situated amongst a vibrant array of shops, cafés, and restaurants, and is a mere 5-minute stroll from the majestic St. Mark's Basilica.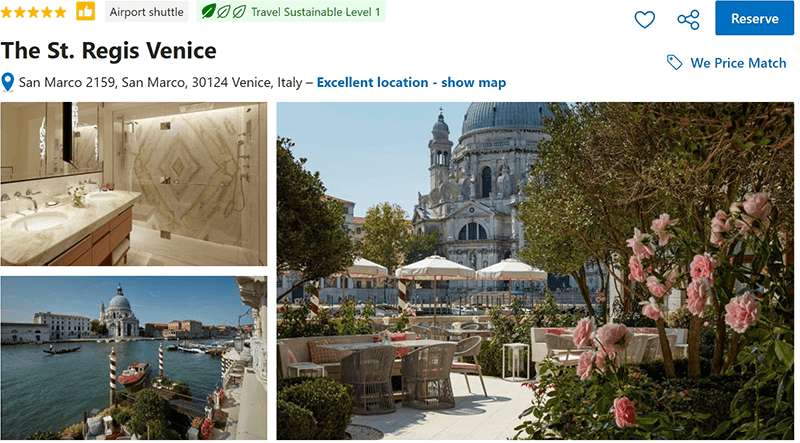 HASHTAGS
#StRegisVenice #VenetianLuxury #ItalyTravel #VeniceExperience #LuxuryStay #StRegisExperience #ItalianElegance #VenetianHotel #GrandCanalView #VeniceLandmark #StRegisHotels #VeniceItaly #LuxuryHotelExperience #StRegisLife #ItalianHospitality