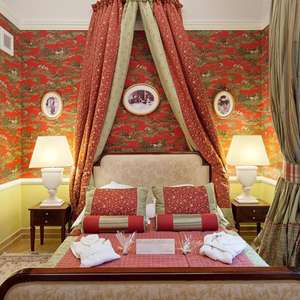 Truly embodying the charm and elegance of Kraków, The Bonerowski Palace graces the city's Main Market Square from within a historic tenement. Offering both rooms and luxury apartments, it is a mere stone's throw from all the attractions this bustling square has to offer, and only a short 900 metre stroll from the Kraków Główny Railway Station. Conveniently, parking is available just 500 metres from the property.
Guests are treated to spacious rooms and apartments adorned with a comfortable seating area and work desk. Modernity meets luxury with each room equipped with a flat-screen TV offering a variety of satellite channels. Complimentary mineral water and access to both a wet and dry sauna are just some of the little extras offered to enhance your stay.
Begin your day with a sumptuous hot and cold breakfast buffet at Bonerowski. On the ground floor, discover the Amalia Brasserie, renowned for its fusion of modern Polish dishes and classic French cuisine. A summer/winter outdoor garden offers guests the perfect spot to sit back, relax, and admire the bustling Market Square.
For those in need of a meeting space, the Royal and Ducal Hall provide a suitable venue for wedding receptions, banquets, or business meetings. Complementing the historic charm of The Bonerowski Palace, guests can enjoy piano concerts in the palace's historic Royal Hall.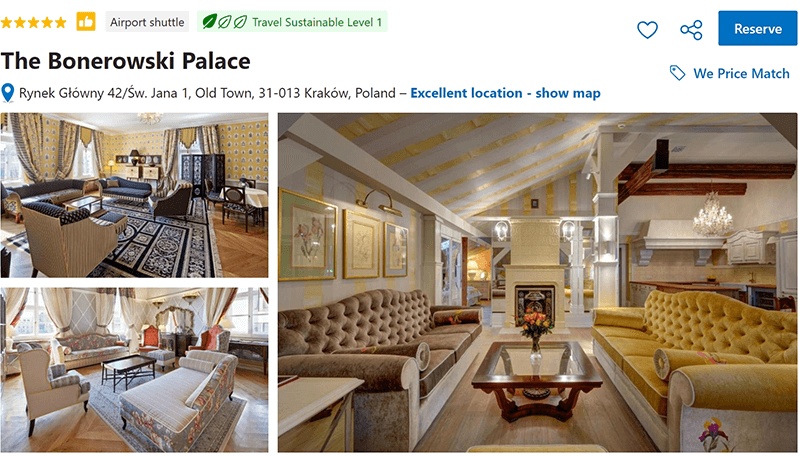 HASHTAGS
#BonerowskiPalace #KrakowPoland #PolishHeritage #HistoricHotels #LuxuryStay #EuropeanArchitecture #PolandTravel #KrakowExperience #CulturalHeritage #HotelBonerowski #LuxuryHotelsPoland #KrakowCity #PolishLuxury #HistoricPoland #BoutiqueHotelKrakow