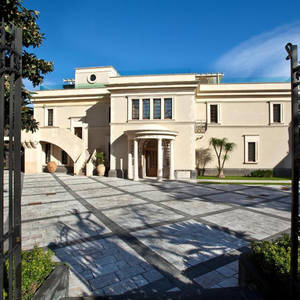 Situated in the enchanting backdrop of Taormina's San Pancrazio Church, with a mere 300 ft separating it from the Greek Amphitheater, is the distinctive Ashbee Hotel. An early 20th-century villa that boasts of unique vistas that are nothing short of breathtaking.
This 5-star deluxe haven is nestled amidst sprawling gardens and features an outdoor swimming pool, meticulously designed by the renowned architect C.R. Ashbee, a notable figure in the early Arts and Craft movement.
Apart from its architectural grandeur, the hotel houses a quaint bar and a tea room, offering a charming blend of luxury and comfort. The rooms at the Ashbee Hotel are generously spacious, bathed in natural light, and equipped with all the mod-cons: complimentary Wi-Fi, air conditioning, and satellite TV.
But the real charm lies in the views. Each room offers a unique perspective, be it the meticulously manicured garden, the endless expanse of the sea, or the majestic Nebrodi Mountains. A truly magnificent experience that encapsulates the essence of living beautifully.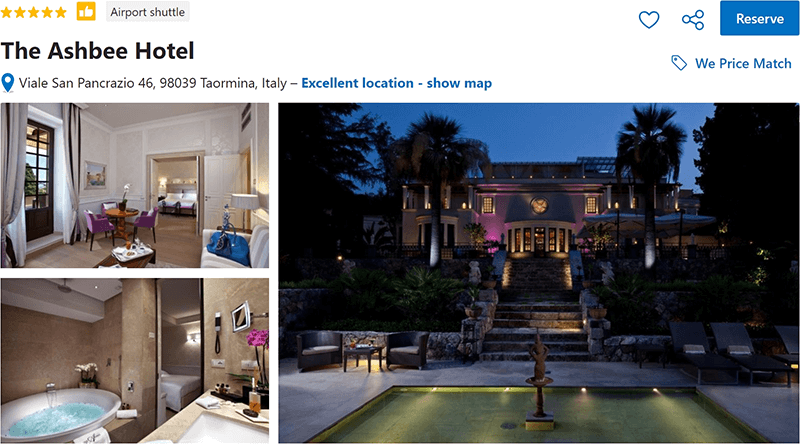 HASHTAGS
#TheAshbeeHotel #TaorminaSicily #LuxuryStay #ItalianElegance #SicilianEscape #BoutiqueHotel #MediterraneanViews #TaorminaTravel #LuxuryHotel #ItalianHospitality #SicilianLuxury #AshbeeExperience #TaorminaLove #HistoricHotel #IndulgentEscape