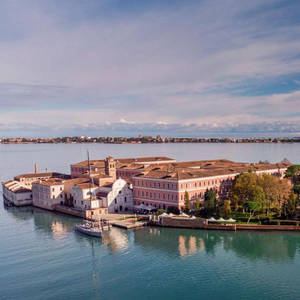 Imagine a sanctuary of opulence, tucked away on its own private island. This is the San Clemente Palace Kempinski Venice, a haven that boasts not one, not two, but three bars and three gourmet dining establishments. Luxuriate in a spa retreat and retreat each night to rooms that radiate elegance.
You'll find yourself enveloped in spacious, beautifully appointed rooms, each equipped with an LCD flat-screen TV and an en-suite cloaked in Italian marble. Savour the unique charm of Terrazzo floors in select rooms, take in the stunning views of the lagoon, or relax in rooms that come with their own seating area.
Escape the everyday and immerse yourself in the tranquillity of the property's private park, complete with a swimming pool, gazebos, and an abundance of tables and chairs for your leisure. Indulge in an active lifestyle with access to a tennis court and fitness area, or surrender to the serenity of the on-site spa, featuring a sauna and steam room.
Amidst the allure of the San Clemente Palace Kempinski Venice, you'll never feel isolated from the vibrant city. A complimentary shuttle boat service offers regular trips to and from St. Mark's square, ensuring the heart of Venice is always within your reach.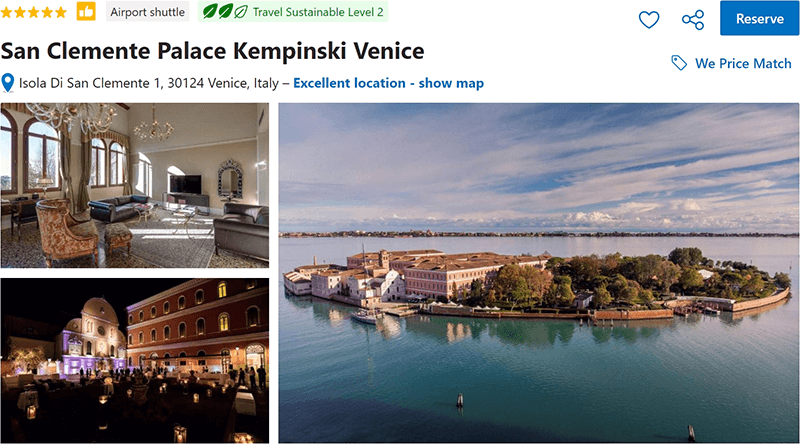 HASHTAGS
#SanClementePalace #KempinskiVenice #VeniceLuxury #ItalianElegance #VenetianStyle #HistoricVenice #LuxuryAccommodation #GondolaRides #KempinskiExperience #VenetianLifestyle #CanalCity #UniqueVenice #SanClementeIsland #ItalianGetaway #VeniceCharm