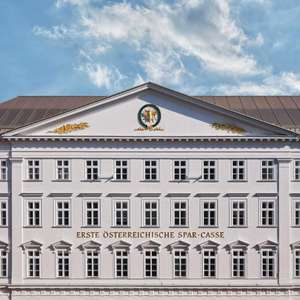 Imagine stepping into the heart of Vienna, just a few strides away from the majestic St. Peter's Catholic Church. This is where you will find the regal Rosewood Vienna, an exquisite 5-star accommodation complete with a well-equipped fitness centre, private parking, an inviting terrace and a top-notch restaurant.
Free WiFi is a given, and service is a priority with round-the-clock room service and a 24-hour front desk, ensuring your needs are met at all hours. The property's location is nothing short of perfect, being a mere 200-metre stroll from the bustling city centre and just 300 metres from the iconic St. Stephen's Cathedral.
As for the rooms, each one is a private haven complete with its own bathroom and hairdryer. Some rooms even promise enchanting city views to wake up to. The hotel also offers an exclusive à la carte breakfast for guests to indulge in every morning.
But the indulgence doesn't end there. The Rosewood Vienna also houses a luxurious spa centre, further enhancing your 5-star experience. And when it's time to explore, Vienna Volksgarten, House of Music and Hofburg are all within close proximity. The Vienna International Airport is also conveniently located just 18 km away, making the Rosewood Vienna an ideal choice for the discerning traveller.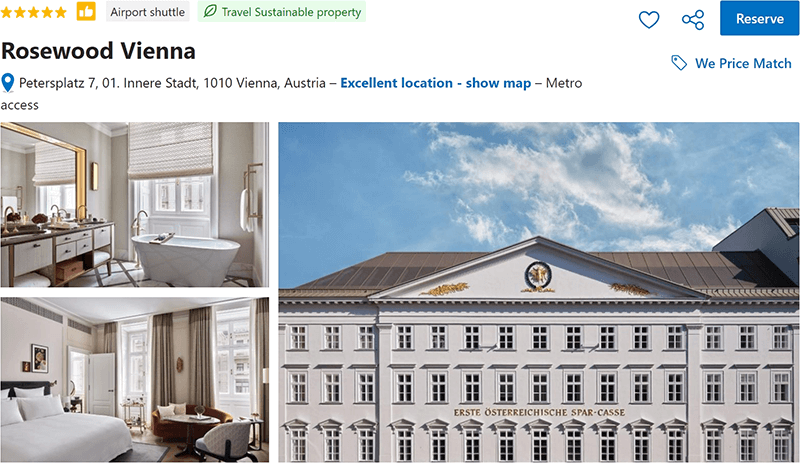 HASHTAGS
#RosewoodVienna #ViennaExperience #LuxuryInVienna #AustrianElegance #ViennaLuxury #ViennaCulture #RosewoodHotels #ViennaCharm #EuropeanEscapes #RosewoodDestinations #ViennaLandmarks #AustriaAdventures #ViennaWonders #RosewoodJourneys #ViennaVibes