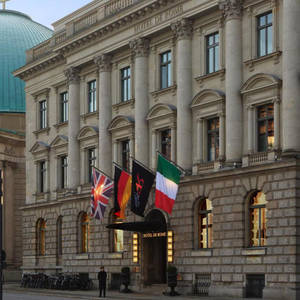 Ensconced in the heart of Berlin, on the resplendent Bebelplatz Square, is a 5-star gem of a hotel offering the crème de la crème of gourmet cuisine and a luxury spa that is to die for. An elegant stroll of just 150 metres takes you to the historic Unter den Linden Boulevard - a sight to behold.
Each room at the Rocco Forte Hotel de Rome is a study in elegance, offering complete soundproofing, high ceilings, and high-speed internet. The luxury does not stop there. Each marble bathroom is a masterpiece, featuring heated mosaic floors and a bidet - a touch of elegance that you never knew you needed.
The CHIARO restaurant is an epicurean delight, serving à la carte authentic Italian specialties with a twist. Each dish is refined with a hint of Japanese umami and served in a relaxed style that belies the sophistication of the cuisine. The 5th-floor rooftop terrace is not to be missed, offering panoramic views over Bebelplatz and central Berlin - a sight that is sure to leave an indelible mark on your memory.
Guests are cordially invited to enjoy afternoon tea in the Opera Court, surrounded by its original stucco ceiling. The Velvet Room and the Bebel Bar serve a range of drinks, and overlook Bebelplatz and Berlin's Staatsoper Opera House. A stay at the Rocco Forte Hotel de Rome is not merely a night in a hotel, but an experience that you will savour and cherish.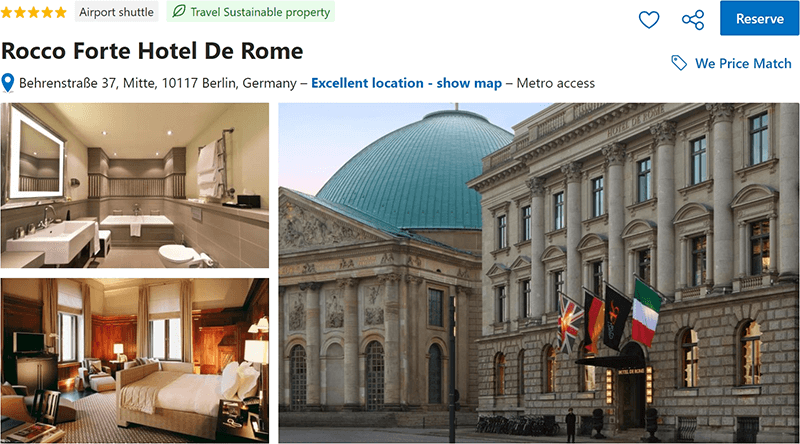 HASHTAGS
#RoccoForteHotel #HotelDeRome #BerlinStay #LuxuryInBerlin #GermanHospitality #RoccoForteExperience #ElegantStay #BerlinLuxury #HistoricHotel #ForteHotels #DeRomeMoments #BerlinNights #RoccoForteBerlin #CityBreakBerlin #BerlinVacation