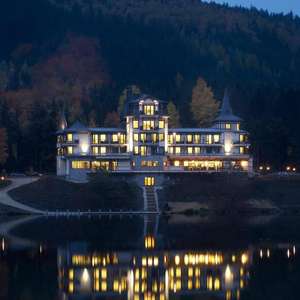 Enveloped by the serene forest and adjacent to the tranquil water dam, the Retro Riverside Wellness Resort is a gem nestled in Březová. This resort is more than just a retreat, it's a sanctuary of relaxation and rejuvenation. With complimentary WiFi, a restaurant offering an exquisite selection of international cuisine, and an array of wellness facilities on the house, it's simply a world of its own.
The wellness area is an oasis of tranquillity, equipped with pools, five distinct saunas, a hot tub, and a state-of-the-art fitness centre. All these are at your disposal, free of charge.
Every suite is a haven of comfort, featuring air conditioning, a balcony, and a flat-screen TV equipped with cable and satellite channels. The private bathroom in each unit is a luxurious space with an option of either a bathtub or a shower.
Located just 1 km away is the Staromlýnská Bus Stop, offering easy access to the surrounding areas. Just 8 km away, you will find the renowned spa town of Karlovy Vary. The Bečov n. Teplou Castle is a mere 15.4 km from the Riverside Retro, adding a dash of historical charm to your stay.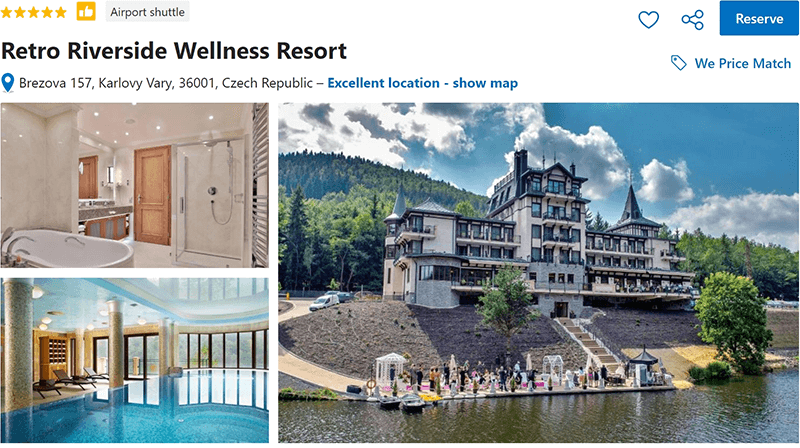 HASHTAGS
#RetroRiversideResort #WellnessResort #KarlovyVaryResort #RetroRiverside #LuxurySpa #CzechRepublicResorts #EuropeanGetaways #WellnessRetreat #SpaHotel #RiversideResort #KarlovyVaryVacation #ThermalSpa #LuxuryResort #HealingWaters #RelaxationEscape