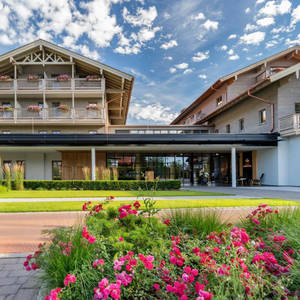 Ensconced in the heart of Rottach-Egerns, nestled within the majestic Bavarian Alps, resides a five-star haven of luxury - a hotel that boasts not only a distinguished restaurant but also an expansive spa and complimentary WiFi. A mere five-minute stroll will lead you to the picturesque Tegernsee lake, a sight to behold in all its scenic splendour.
The Parkhotel Egerner Höfe presents an array of spacious rooms and suites, each intricately designed with a modern, country-style aesthetic. The wellness area, a vast space devoted to relaxation and rejuvenation, houses an indoor pool, a variety of saunas and a beauty studio, all designed to provide the ultimate in luxury and comfort.
For the food lovers and culinary enthusiasts, the hotel's Gourmetrestaurant Dichter serves an array of gourmet delicacies and traditional Bavarian food, promising a dining experience that tantalizes the tastebuds and satisfies the soul.
Leisure activities in the vicinity of the Parkhotel Egerner Höfe are plentiful. From skiing to hiking and even paragliding, there's something for every adventurer. And worry not about parking - free private parking spaces are available subject to availability, with additional garage parking provided at no extra cost.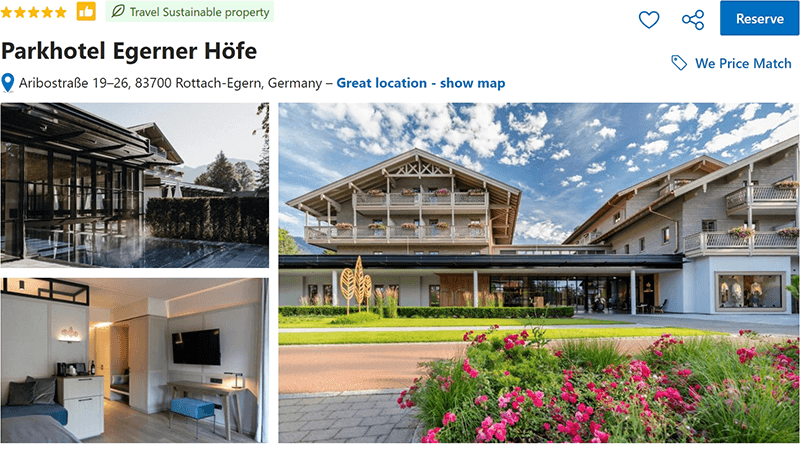 HASHTAGS
#ParkhotelEgernerHofe #RottachEgern #BavariaLuxury #GermanHotels #LuxuryRetreat #AlpineAdventure #BavarianExperience #GourmetGetaway #SpaWeekend #MountainEscapes #EcoTourismGermany #WellnessRetreatGermany #CulinaryTravel #LuxuryAccommodation #BoutiqueHotelGermany