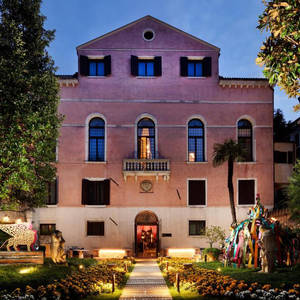 Ensconced within a splendid 16th-century edifice that gazes upon the magnificent Grand Canal in Venice, the Palazzo Venart Luxury Hotel, a distinguished member of the Leading Hotels of the World, extends its lavish rooms and suites, and a top-notch restaurant to its esteemed guests. Envisage unwinding in the hotel's serene courtyard, a haven of tranquillity in the heart of the city.
The accommodations offer not just a mini-bar and a TV equipped with Sky and Mediaset Premium channels, but they also provide an aura of elegance and comfort. Adorned with marble bathrooms, bathrobes and slippers, the rooms and suites have been meticulously designed for ultimate luxury. Stay connected with the world as you enjoy complimentary WiFi throughout the property.
At the heart of the hotel lies the 2-Michelin-starred restaurant, Glam, boasting an exclusive menu crafted by the skilled hands of Executive Chef Donato Ascani. This culinary haven is sure to tantalise your tastebuds with its exquisite offerings.
The Palazzo Venart Luxury Hotel is strategically located just a leisurely 10-minute stroll from the Venice Santa Lucia Train Station and the iconic St. Mark's Square. Moreover, the San Stae water bus stop is conveniently a stone's throw away from the hotel, making exploring the city a breeze.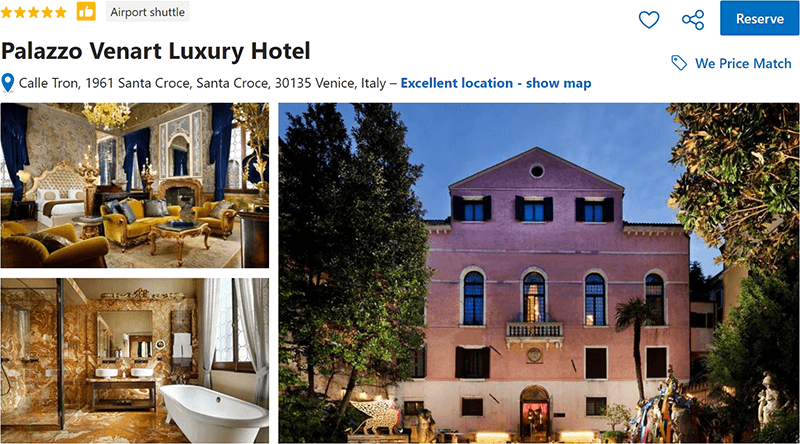 HASHTAGS
#PalazzoVenart #LuxuryStay #VeniceExperience #ItalianLuxury #VenetianElegance #HistoricVenice #VeniceCanals #ItalianGrandeur #ExquisiteVenice #LuxuryItaly #VenartExperience #PalatialVenice #VenetianHeritage #ItalyLuxuryHotels #VeniceLandmarks