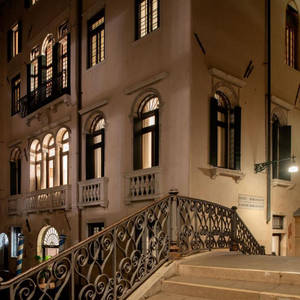 Ensconced in the beating heart of Venice, the Palazzo Maria Formosa is a sanctuary that earns its 5-star rating with aplomb. The property offers the modern traveller all the comforts of home, yet with a touch of Italian luxury. Each of the air-conditioned rooms is an oasis of calm, equipped with a minibar, an electric tea pot and a flat-screen TV with satellite channels for those moments of downtime.
Indulge in the complimentary WiFi and room service, or take a moment to freshen up in your private bathroom complete with a bidet, free toiletries and a hairdryer. And for those who appreciate a touch of outdoor space, some accommodations feature a private terrace. Of course, no detail is too small, from the safety deposit box for your peace of mind, to the closet for your travel wardrobe.
Begin your day the Italian way with a delicious breakfast at the hotel's restaurant. And when the day turns into night, why not enjoy a drink at the bar? The property also prides itself on being entirely non-smoking, ensuring a comfortable environment for all guests. And should you need anything, the 24-hour front desk is at your service.
Located just a 6-minute stroll from the famed Rialto Bridge, the Palazzo Maria Formosa is surrounded by some of the city's most beloved landmarks, including St. Mark's Basilica, Doge's Palace and Piazza San Marco. And when it's time to say 'arrivederci', the Venice Marco Polo Airport is a mere 11 miles away.