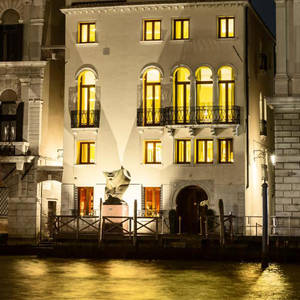 Ensconced in the heart of Venice's historic centre, the Palazzina Grassi is nestled just a stone's throw away from the majestic Canal Grande and a mere 2297 feet from the illustrious Fenice Theater. This hotel boasts the unique distinction of being the first in Italy to be designed by the celebrated Philippe Starck, making it a one-of-a-kind gem in Venice.
Each of the Palazzina Grassi's air-conditioned rooms is a sanctuary of comfort, equipped with satellite TV and a mini-bar. With free Wi-Fi available throughout the building, you can always stay connected. And with room service at just the press of a button, 24/7, your every need will be taken care of.
For a taste of gastronomic delights, head to The Restaurant or The Terrace at the Palazzina. Here, in a relaxed and inviting atmosphere, you can relish in dishes expertly crafted by the chef.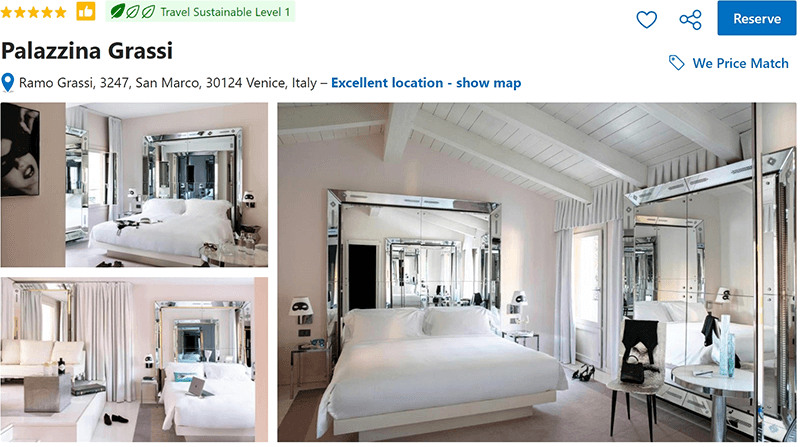 HASHTAGS
#PalazzinaGrassi #VeniceItaly #VenetianExperience #LuxuryHotel #UniqueDestinations #ItalianElegance #VeniceTravel #GlamorousVenice #HistoricVenice #BoutiqueHotel #ItalianArchitecture #GrassiExperience #VenetoRegion #LuxuryStay #VenetianHotel