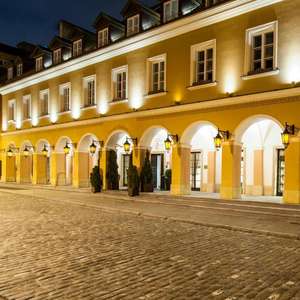 Resting in the heart of the picturesque Warsaw's Old Town, the 5-star Mamaison Hotel Le Regina Warsaw exudes luxury and charm. This exclusive establishment is a mere stone's throw away from the poignant POLIN Museum of the History of Polish Jews, just 1.2 km to be precise. Additionally, it is only 250 metres from the Multimedia Fountain Park and the newly fashioned boulevards that grace the shores of the Vistula River.
Steeped in history, Mamaison Hotel Le Regina Warsaw resides in an architecturally significant building. Each room is tastefully decorated with elegance, boasting flat-screen satellite TVs. Some rooms offer the added delight of views overlooking the tranquil interior courtyard or the bustling city of Warsaw. To ensure a connected stay, complimentary WiFi is accessible throughout the hotel.
Journey just 950 m from the Le Regina and you will find yourself on the famous Royal Route. Here, iconic landmarks such as The Presidential Palace and the main campus of The University of Warsaw are waiting to be explored.
For those in search of relaxation, Mamaison Hotel Le Regina Warsaw houses a spa and wellness centre, complete with a tranquil indoor swimming pool. And for sports and entertainment enthusiasts, the National Stadium, a host to a myriad of events, is just 3.7 km away.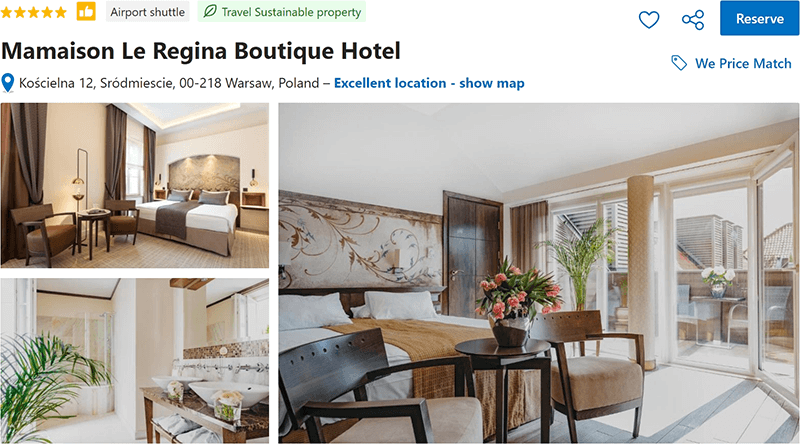 HASHTAGS
#MamaisonLeRegina #BoutiqueHotelWarsaw #PolandTravel #LuxuryStay #EuropeanGetaway #WarsawExperience #CulturalEscape #PolishHospitality #UniqueAccommodation #CityBreak #ArchitecturalBeauty #HistoricHotel #WarsawAdventure #ChicStay #EuropeanElegance