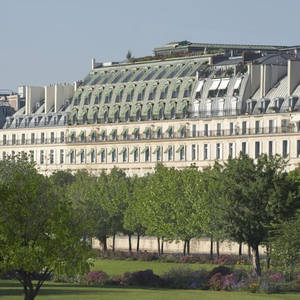 Imagine stepping into a world of complete opulence where the luxurious Swiss brand Valmont runs a fitness center and spa, and your senses are delighted with massage treatments. This is the experience at a certain palatial hotel nestled in the heart of Paris.
Not just a place to rest your head, this hotel boasts a gastronomic treasure, a 2-star Michelin restaurant, where the masterful Alain Ducasse takes charge of the kitchen. Serving gourmet French cuisine, the meals are enjoyed in the grand dining area, reminiscent of the Salon de la Paix of the Château de Versailles, but with an innovative twist by Philippe Starck.
Each room at this hotel is a study in elegance, decorated in a style that harks back to the 18th century, complete with Louis XVI furniture. Offering a unique blend of classic decor with a modern touch, each room is air-conditioned, soundproofed, and features a marble bathroom.
For those who fancy a bite throughout the day, Le Dali Restaurant serves meals around the clock. As the evening draws in, guests can enjoy a cocktail in the Bar 228, a place that offers 300 different types of drinks and live jazz music every night.
Just a stone's throw away from the hotel, guests can explore the iconic landmarks of Paris. A 5-minute walk will get you to Place de la Concorde and the Champs-Elysées. The Louver Museum is less than a mile away, and the Tuileries Metro station is just a short stroll away, offering direct access to Bastille and La Defense.