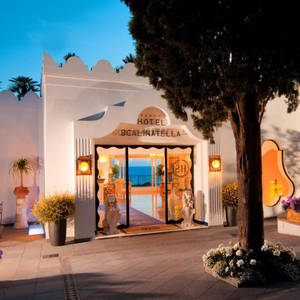 Perched on the gorgeous island of Capri, a luxurious 5-star oasis awaits your arrival. This hotel boasts two stunning outdoor pools for the summer, offering panoramic views of the mesmerizing Mediterranean Sea. Each room provides the epitome of elegance, fitted with satellite TV, complimentary Wi-Fi and air conditioning for comfort.
La Scalinatella is a mere 1312 feet away from Capri's renowned Piazzetta square, a hub for stylish street cafés that are the talk of the town. Connections to mainland Italy are conveniently situated at the Marina Grande harbor, which is just 0.6 mi away.
Each room at the Scalinatella truly encapsulates the spirit of Capri - with chic décor and cool, tiled floors. Select rooms even offer a separate lounge area and a furnished terrace, perfect for soaking in those stunning sea views.
Start each day with a continental breakfast served daily. As the day continues, the restaurant opens its doors for lunch, offering a delightful array of island specialties. All dishes are prepared using fresh, seasonal produce sourced locally for an authentic taste of Capri.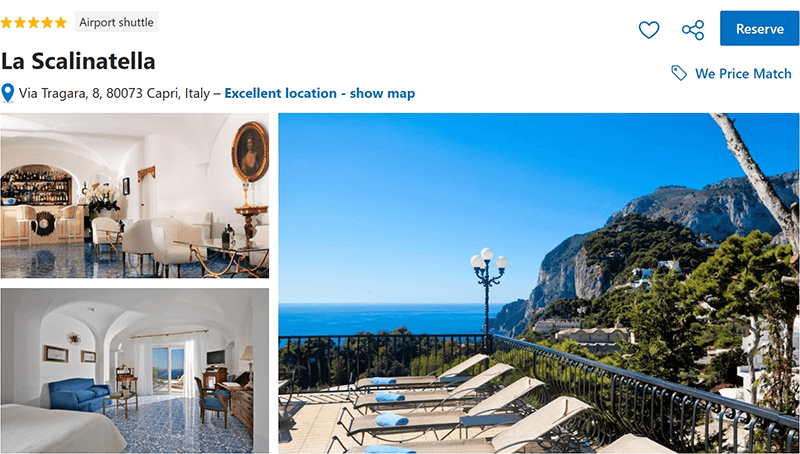 HASHTAGS
#LaScalinatella #CapriExperience #ItalianLuxury #CapriGetaway #ScalinatellaCapri #CapriRetreat #LuxuryHotelCapri #CapriParadise #CapriGlamour #ItalianEscape #CapriChic #ScalinatellaExperience #LuxuryInCapri #CapriDreaming #IslandRetreatCapri