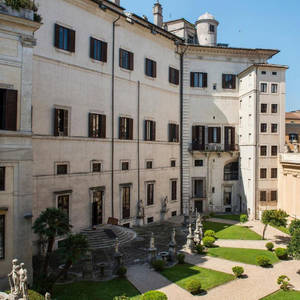 Ensconced in the heart of Rome's historic center, a stone's throw away from Via Condotti, lies the enchanting Hotel Vilón. The boutique property is a mere six-minute saunter from Piazza di Spagna and a short stroll from Via Margutta. Every corner of the hotel is infused with complimentary WiFi, ensuring guests stay connected to the digital world.
Each of the guest rooms is luxuriously appointed with a flat-screen TV and air conditioning, ensuring maximum comfort. For those seeking a little extra indulgence, select rooms are adorned with private terraces. Every unit also includes an en-suite bathroom, replete with complimentary toiletries for a touch of pampering.
Begin each day with a delectable buffet breakfast, offering a generous spread of continental and American fare. The hotel further boasts an on-site restaurant serving mouthwatering Italian cuisine, a treat for all gourmands. The reception staff remain at your disposal round the clock, ready to cater to your every need. The famous Pantheon is just under 2300 feet away, offering an opportunity to immerse yourself in Rome's rich history, while enjoying the comforts of Hotel Vilón.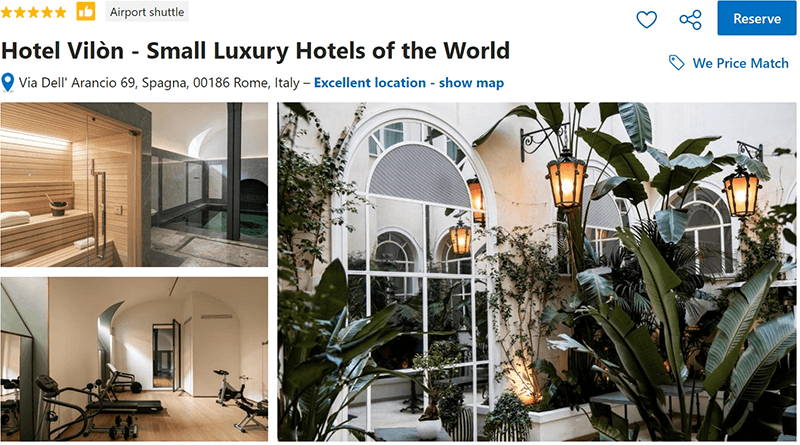 HASHTAGS
#HotelVilònRome #EternalCity #RomanEscape #ItalianLuxury #VilònExperience #RomeAdventure #RomanHoliday #LuxuryRome #BoutiqueHotelRome #RomeCityscape #RomanNights #VilònChic #RomeLuxuryStay #ItalianHospitality #RomanCulture