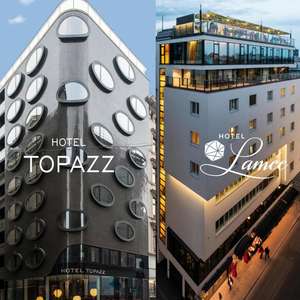 Nestled in the pulsating heart of the city, a mere 200 metres from the iconic Saint Stephen's Cathedral, and a stone's throw away from the most luxurious shopping streets of Vienna, you'll find the stylish Hotel Topazz & Lamée. This establishment is a paragon of modern design, and also offers free high-speed WiFi access for the convenience of its guests.
The hotel comprises not one but two buildings situated across the road from each other. The non-smoking rooms are a testament to exclusivity, adorned with bespoke furniture that exudes a sense of elegance and refinement. The spacious bathrooms are a blend of mahogany and marble elements, adding a touch of opulence to your stay.
Each room is furnished with a TV featuring a range of satellite and Sky channels, and a minibar for a little extra indulgence (at a surcharge). The rooms also boast of divan windows, a perfect spot to unwind and soak in the unique city views. Some rooms even offer the luxury of a balcony.
Start your day with a delicious breakfast served at Hotel Topazz. For your dining pleasure, there's also a restaurant situated on the ground floor of Hotel Lamée. The prime location of the hotel ensures you are never too far from Vienna's main attractions. The Hofburg and Vienna State Opera, for instance, are all within a comfortable 10-minute walk. Additionally, Schwedenplatz, a major hub for many tram lines and the U1 and U4 underground lines, is just 400 metres away.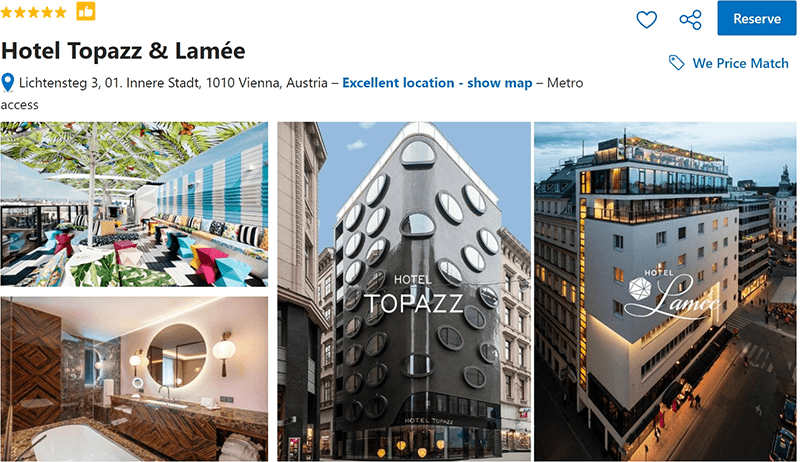 HASHTAGS
#HotelTopazzVienna #LameeVienna #LuxuryVienna #AustrianHospitality #ViennaExperience #ViennaLuxuryHotels #TopazzHotel #LameeHotel #ViennaAccommodation #ExploreVienna #ViennaGetaway #AustrianEscape #ViennaCharm #LameeLuxury #TopazzStyle #ViennaVibes #ViennaCulture