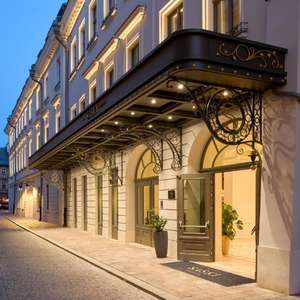 Imagine finding yourself in the heart of a blissful paradise, right on the shore of the Baltic Sea, in the resort town of Ahlbeck on the island of Usedom. This is the setting of an exquisite 5-star hotel, offering an impressive dining experience and indulgent spa amenities.
Built in 1890, the SEETELHOTEL Ahlbecker Hof is a testament to historic grandeur, its stunning façade offering a magnificent view of the Baltic Sea. The rooms are a perfect blend of nostalgia and modern comforts, and the bathrooms are equipped with luxurious underfloor heating.
Take a day to spoil yourself in the hotel's extensive wellness area, or enjoy a refreshing swim in the hotel pool. Staying connected is easy with the complimentary WiFi accessible in the SEETELHOTEL's lobby and inviting chimney lounge.
Each morning, wake up to a delectable breakfast. As the day unwinds, choose from 4 distinct restaurants, each offering a range of superb dishes.
Located a stone's throw from the Polish border and a leisurely stroll away from local highlights like the historic pier and bandstand, the SEETELHOTEL Ahlbecker Hof is the perfect starting point for your Usedom island adventure.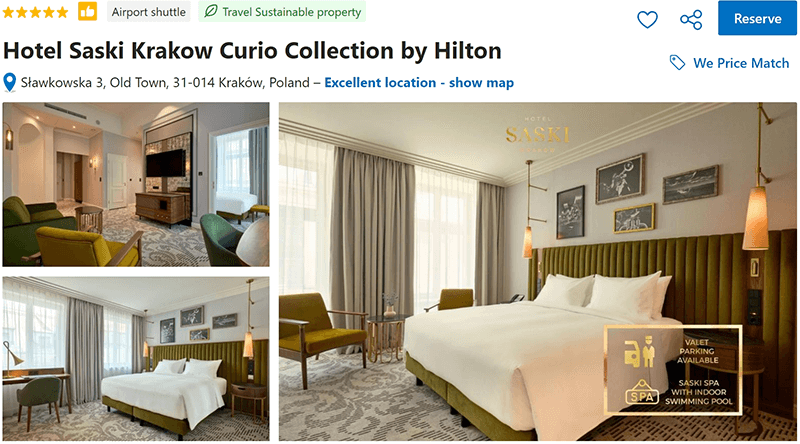 HASHTAGS
#HotelSaskiKrakow #KrakowExperience #PolandTravel #KrakowHotels #SaskiHotel #PolishHospitality #KrakowCity #UniqueHotels #SaskiKrakow #KrakowLove #HistoricKrakow #KrakowAdventure #KrakowStay #SaskiExperience #KrakowNights