Envision a recent transformation of a Renaissance palace turned 5-star hotel, located just a breath away from the Main Market Square in Kraków's Old Town - that's Hotel Pod Różą for you. This establishment is no newcomer; in fact, it's the oldest hotel in Krakow and has been playing host to a slew of well-known guests since the 17th century.
Step into one of Pod Różą's rooms and you'll be greeted with stylish, air-conditioned spaces boasting traditional décor. But the real luxury lies in the details - heated floors and Italian fittings in the bathroom, free internet, and an LCD TV with satellite channels. And let's not forget, your room price also includes access to their Wellness & Spa.
As the dawn breaks, the hotel restaurant, Pod Różą, serves a delightful continental breakfast. This isn't all they do well. The restaurant is also renowned for its traditional Polish dishes which are a must-try during your stay.
The location of Hotel Pod Różą is a cherry on top. A leisurely 10-minute stroll will take you to the Wawel Royal Castle. And if you're inclined towards exploring the Jewish district, Kazimierz, it's just one kilometer away.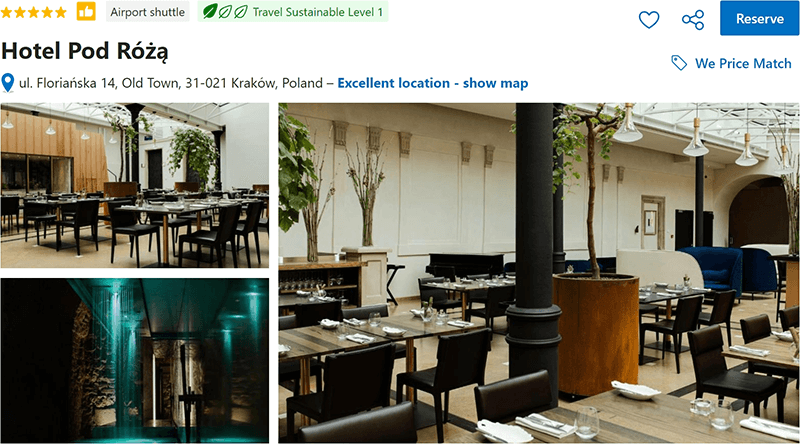 HASHTAGS
#HotelPodRóżąKraków #KrakówStay #PolandTravel #KrakowExperience #LuxuryInKrakow #KrakowAccommodation #PodRóżąKraków #KrakowDiscoveries #PolandAdventure #CharmingKrakow #KrakowEscape #PolandHotels #KrakowExplorers #HistoricKrakow #PolandLuxuryStay