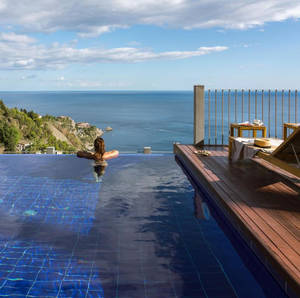 Once an opulent 18th-century noble abode, the Metropole Maison D'Hôtes now stands as a beacon of luxury in the heart of Taormina, offering breathtaking coastal panoramas. A charming synthesis of history and modernity, this exquisite hotel is characterised by its generously-sized suites, all boasting large private bathrooms, LCD TVs with a plethora of satellite channels, and the comfort of air conditioning. And if you're fortunate, you might just find yourself in a room that presents a view of the vast, captivating sea.
At the Metropole Maison D'Hôtes, the epicurean pleasures of Sicily are yours to savour. The hotel's on-site restaurant pays tribute to the region's gastronomic heritage, serving up typical Sicilian cuisine and local specialties that are sure to tantalise your taste buds.
But the indulgence doesn't end at the dinner table. The hotel also houses a small but lavish spa center, complete with a hammam, a hot tub, and a massage service. Alternatively, you can choose to unwind by the outdoor pool, perhaps with a cocktail in hand. And, of course, guests can always stay connected with the outside world with complimentary Wi-Fi offered throughout the premises.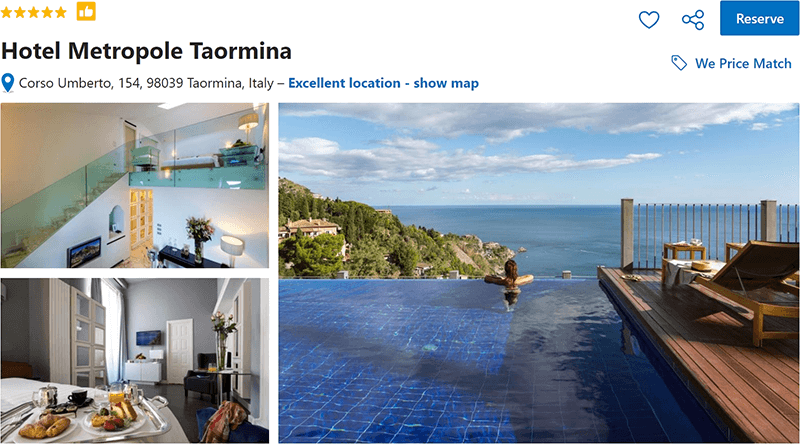 HASHTAGS
#HotelMetropoleTaormina #TaorminaItaly #LuxuryLodging #ItalianGetaway #SicilyTravel #TaorminaEscape #MetropoleExperience #SicilianLuxury #VacationGoals #BoutiqueHotel #ItalianElegance #RelaxInTaormina #LuxeTravel #SicilianCharm #CoastalRetreat