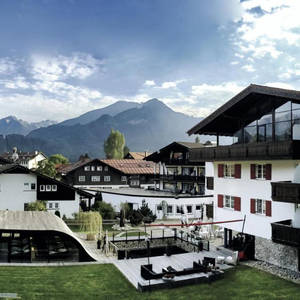 Step into a world of luxury and tranquility at this 5-star haven nestled within the charming holiday resort of Oberstdorf in Allgäu. Surrounded by a lush garden and a natural pool, this hotel offers more than just a place to rest your head, it's a complete experience. With the mountains serving as a breathtaking backdrop, the hotel offers new (as of 2013) indoor and outdoor swimming pools, and spa facilities that perfectly encapsulate the Alpine style.
The Hotel Franks, a privately-run gem, presents spacious rooms and suites equipped with modern bathrooms and cable TV. Many even offer a private balcony, perfect for soaking in those majestic mountain views. The hotel's WellEtage Spa is a sanctuary of relaxation, complete with a large sauna area featuring a Finish sauna, multi-purpose sauna, steam bath, and a whirlpool. In addition, a range of beauty and therapeutic treatments are available to book, and a spa bar stands ready with refreshing drinks, coffee, tea and snacks to satiate any cravings.
This hotel isn't just for adults; children are also more than welcome here. With a playroom, an adventure playground, and a kids club (available in the summer), there's plenty to keep the little ones entertained. Furthermore, guests are privy to a 15% discount at the nearby golf course, ensuring there's something for everyone to enjoy.
When it comes to dining, Frank's restaurant does not disappoint. Start your day with an exquisite breakfast buffet, then explore a wide range of à la carte seasonal dishes, all made with local, organic products. A half-board option, a variety of 5-course gourmet dinners, a themed buffet on Saturdays and a weekly 6-course gala dinner add the perfect culinary touch to your stay.