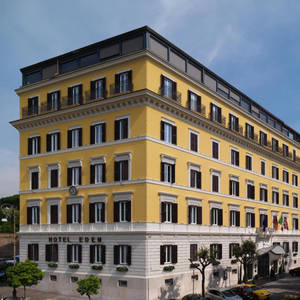 Imagine yourself on a rooftop terrace in one of the most prestigious neighbourhoods of Rome, close to the renowned Via Veneto street. You're at the Hotel Eden - Dorchester Collection, an epitome of luxury offering plush rooms, all equipped with classic Italian furnishings, a satellite LED TV, a mini-bar, and air conditioning. Numerous rooms offer a splendid view of the city.
As a guest, you'll have access to complimentary WiFi throughout your stay. You're just a stone's throw away from the Spanish Steps - a mere 1804 feet to be exact. Feel like a walk? You can reach the Trevi Fountain on foot in just 15 minutes.
Your culinary journey begins at the award-winning La Terrazza restaurant. With panoramic views that match the grandeur of the gourmet Mediterranean cuisine, your dinner here promises to be a memorable one. The experience is further enhanced by their impressive selection of fine wines.
Il Giardino Ristorante is open for both lunch and dinner, offering a variety of delectable dishes. And to help you start your day on the right note, an extensive buffet breakfast is served each morning.
The beautiful Villa Borghese park is located just 1148 feet away. A stay at the Hotel Eden - Dorchester Collection is truly a unique experience, as you're not just in the heart of Rome, but also in the lap of luxury.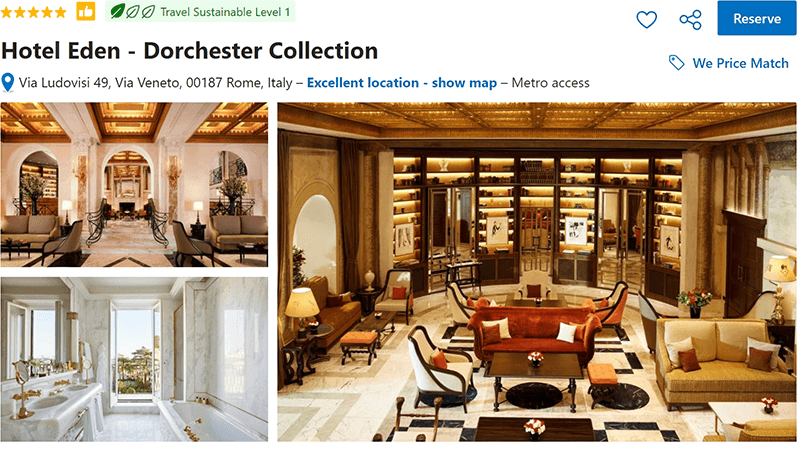 HASHTAGS
#HotelEdenRome #DorchesterCollection #RomeLuxury #ItalianElegance #5StarStay #ItalianHospitality #EdenRomeExperience #LuxuryAccommodation #RomeEscape #RomaBoutiqueHotel #EdenHotelExperience #DorchesterLuxury #RomanHoliday #LuxuryInRome #LaTerrazzaRome