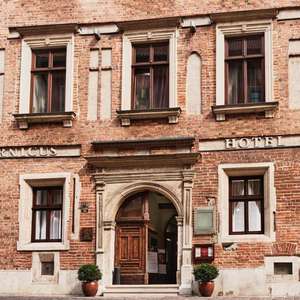 Encapsulated within a stunning Renaissance edifice, the opulent 5-star Hotel Copernicus proudly sits in the heart of Kraków's Old Town. Its interiors are a delightful blend of historical charm and modern luxury. Imagine a sauna and swimming pool discreetly tucked away in the vaulted cellars, a nod to the building's rich history.
Boasting spacious rooms that dance with wooden ceilings and 14th-century decorations, the Copernicus is a dream come true for the discerning traveller. Each room is a cocoon of comfort, furnished with all the modern amenities such as free Wi-Fi, satellite TV and a sumptuous, marble bathroom. As a cherry on top, guests are provided with complimentary mineral water and newspapers.
The air-conditioned Copernicus also houses a terrace that presents a panoramic vista of the Wawel. The hotel's restaurant is another feather in its cap, serving up seasonal Polish cuisine that has earned the recommendation of the Michelin Guide.
Available round the clock, the front desk staff are more than happy to arrange for dry cleaning and laundry services. Guests are also invited to indulge in a variety of massage treatments at the on-site spa facilities.
Situated at an arm's length from the city's attractions, Hotel Copernicus is a mere 3-minute stroll from the Wawel Royal Castle. The Main Market Square is reachable within a 7-minute walk, and the historic Kazimierz Jewish District is just a 10-minute walk away.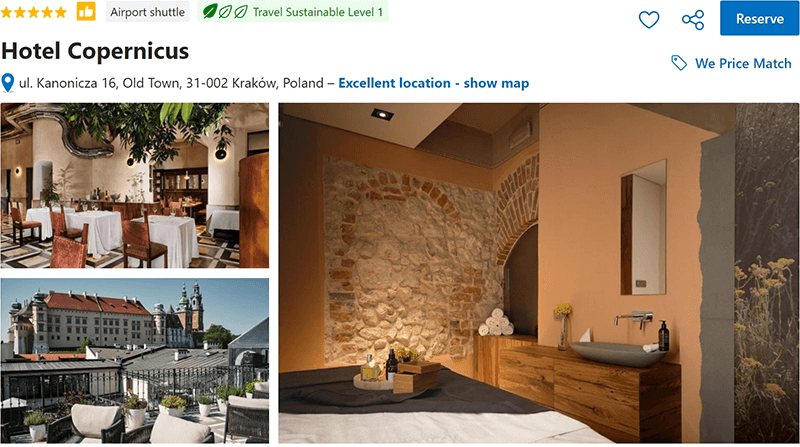 HASHTAGS
#HotelCopernicusKrakow #KrakowExperience #PolishHospitality #LuxuryInKrakow #CopernicusStay #PolandTravel #KrakowHotels #CharmingKrakow #CopernicusLuxury #BoutiqueHotelKrakow #KrakowCity #UnseenKrakow #PolishHotels #CopernicusHotel #KrakowAdventures