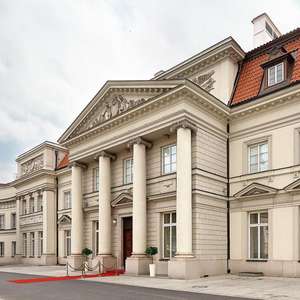 Nestled within the historic charm of a 16th-century Bishop's Palace in the heart of Warsaw's Old Town, a mere stone's throw away from the Royal Castle, one finds the stunning Hotel Bellotto. This gem not only offers private parking and air-conditioned rooms but also comes with a dash of excitement in the form of an onsite casino.
Guests seeking to indulge in culinary delights will not be disappointed by the hotel's restaurant and bar. Rooms at the Hotel Bellotto are a blend of classic elegance and modern comforts, each equipped with a flat-screen TV and coffee machine. Take comfort in the privacy of your own bathroom, complete with plush bathrobes, slippers and complimentary toiletries. Some rooms even offer the luxury of a seating area for that extra bit of relaxation.
Never miss a beat with the hotel's complimentary WiFi available throughout the property. The 24-hour front desk ensures assistance is always available, adding to the convenience of your stay. Wellness enthusiasts will appreciate the sauna and steam room, alongside a fitness area and massage room for some well-deserved pampering.
The hotel's location is ideal for exploring the city, with Sigismund's Column and the Grand Theatre - Polish National Opera a short distance away. Warsaw Chopin Airport, the closest airport, is just 9 km away, ensuring a swift and easy journey to and from the Hotel Bellotto.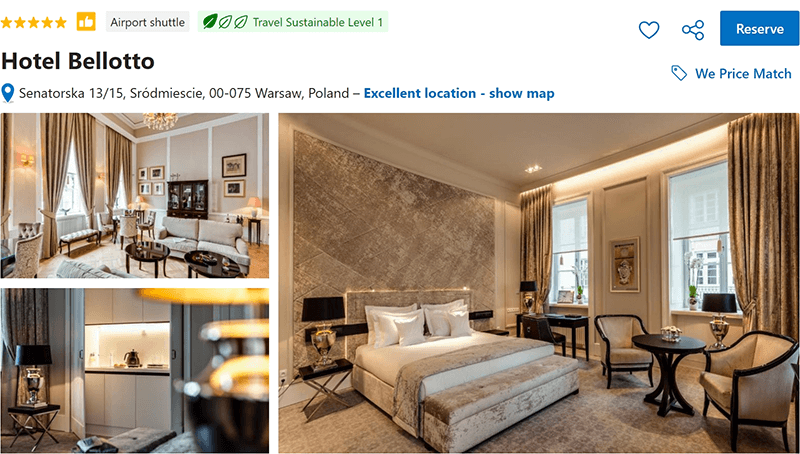 HASHTAGS
#HotelBellottoWarsaw #WarsawExperience #PolandAdventures #BellottoLuxury #WarsawNights #PolandTravelDiaries #BellottoHotel #WarsawCityscape #PolandLuxuryStays #WarsawCulture #BellottoStay #PolandExploration #WarsawHeritage #BellottoWarsawPoland #WarsawWanderlust