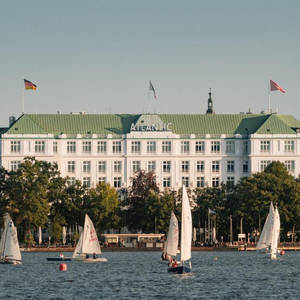 Perched on the edge of the Außenalster Lake, this quintessential hotel, rejuvenated in 2020, extends complimentary Wi-Fi services, a chic spa with an indoor swimming pool, its own intimate cinema, a selection of restaurants and a stylish bar. The Hamburg Central Station is a mere 500 metres away.
The Hotel Atlantic Hamburg, Autograph Collection, is not just a hotel - it's an experience. Concealed behind its opulent façade, you will find a plethora of generously proportioned rooms and suites, each equipped with a modern flat-screen TV and an elegant marble bathroom. The unique twist? Each floor is imbued with a distinctive colour theme. Please note, all rooms underwent a luxurious makeover in 2012.
The on-site Energy Clinic spa is a haven of tranquility, boasting exclusive treatment rooms and a fitness centre which gazes out over the Außenalster Lake. The PrivateMax cinema, catering to a maximum of 12 viewers, is another of the Atlantic's hidden gems.
The Atlantic restaurant serves a delightful array of traditional Hamburg dishes, alongside a rotation of seasonal specialities. It's not just a meal - it's a culinary journey.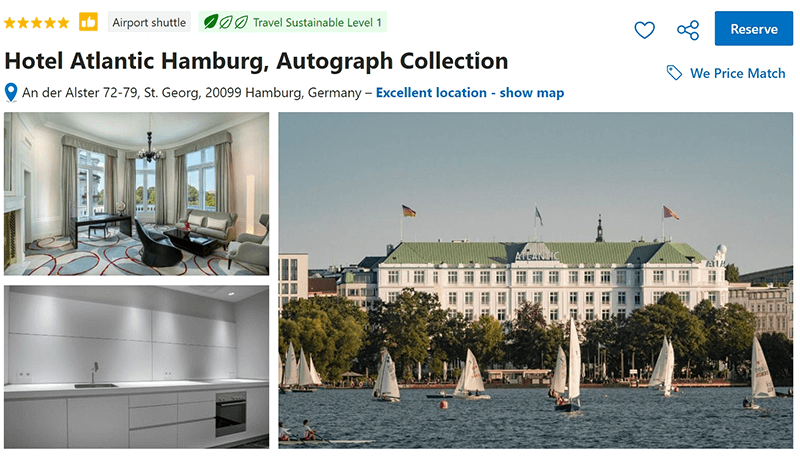 HASHTAGS
#HotelAtlanticHamburg #HamburgCity #AtlanticExperience #GermanHospitality #HamburgAccommodation #LuxuryInHamburg #HamburgStay #AtlanticComfort #CityscapeHamburg #HamburgAdventure #GermanLuxury #HamburgViews #AtlanticCharm #HamburgEscape #HamburgExploration