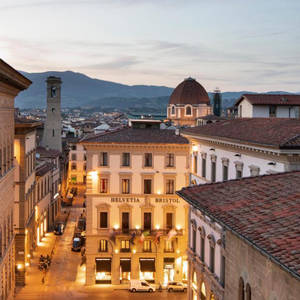 Lodging in a charming 19th century palazzo in the heart of Florence, the Helvetia&Bristol Firenze – Starhotels Collezione is a mere 5-minute stroll from such landmarks as the Duomo and Ponte Vecchio. The hotel exudes an air of elegance with rooms adorned with antique furniture.
Each room, with its opulent chandeliers and wood furniture, boasts a distinct character. The rooms are equipped with a marble bathroom, air conditioning, and a flat-screen satellite TV, offering a blend of luxury and comfort.
Guests can start their day with a sumptuous breakfast buffet, made even more special with an exclusive collaboration with Iginio Massari Alta Pasticceria. The hotel's dining offer is completed by the on-site Cibrèo Ristorante & Cocktail Bar, which serves a selection of traditional dishes.
Located just 328 feet from the famous Via de Tornabuoni, known for its high-fashion shopping, the Helvetia&Bristol Firenze – Starhotels Collezione offers easy access to the best of Florence. A short 10-minute walk will take you to the Santa Maria Novella Train Station, connecting you to the rest of this beautiful city.
After a day of exploration, guests can unwind at the hotel's wellness center, completing the lavish experience that the hotel offers.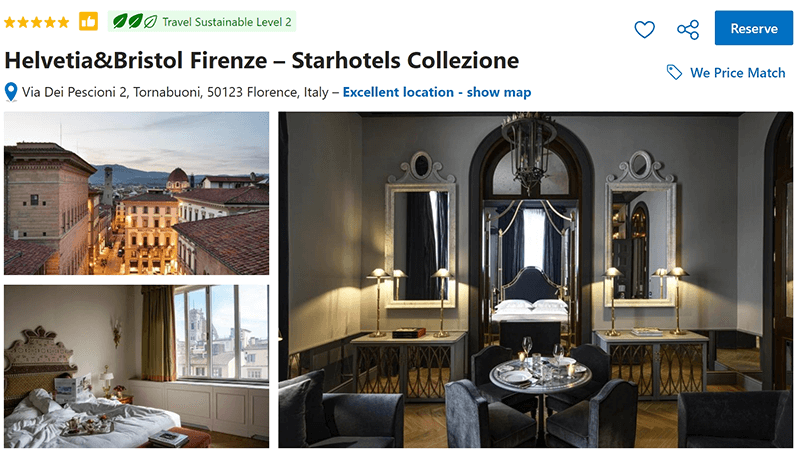 HASHTAGS
#HelvetiaBristolFirenze #FlorenceItaly #ItalianElegance #LuxuryStay #ItalianCulture #FirenzeExperience #BoutiqueHotel #HistoricalStay #ItalianAesthetics #FirenzeLuxury #HelvetiaBristolExperience #FlorentineBeauty #ItalianHospitality #UnseenFlorence #ItalianClassics