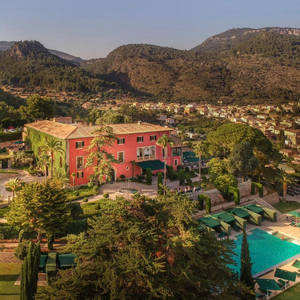 Behold the splendid beauty of this meticulously restored, historic country manor, now serving as an opulent 5-star hotel. The modern, sumptuous accommodations stand as a striking contrast to the architecture of the historic edifice, replete with its original elements.
An integral part of the exquisite Grand Hotel Son Net, some sections of this structure trace their origin back to 1672. Immense care has been undertaken to retain the historical allure of the building, while simultaneously integrating chic, contemporary accommodations and facilities.
Adding to its grandeur is the 30-yard outdoor swimming pool, encircled by private cabins for the guests' secluded relaxation. The culinary delights from the gourmet MAR&DUIX Restaurant add another layer of indulgence.
The hotel's setting is nothing short of spectacular, nestled amidst lush gardens and citrus orchards, offering a panoramic view of the quaint village of Puigpunyent and the towering mountains. Designed for those seeking a serene or romantic getaway, the hotel boasts a beauty center that offers a medley of relaxing and therapeutic treatments for ultimate pampering.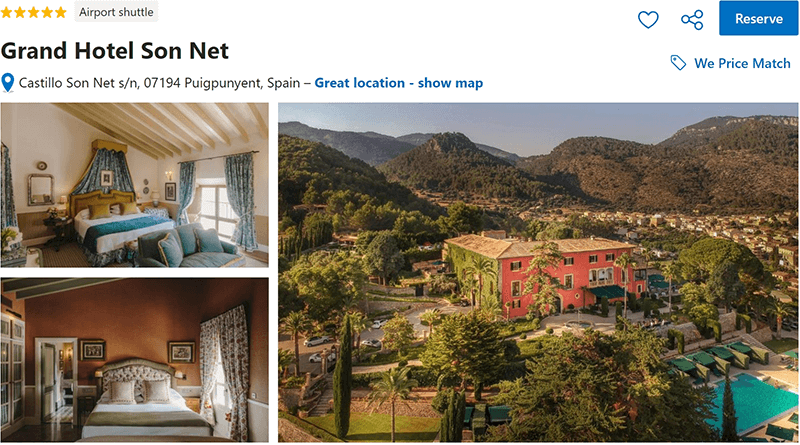 HASHTAGS
#GrandHotelSonNet #Puigpunyent #LuxuryStay #MallorcaEscape #SpainTravel #BoutiqueHotel #LuxuryHotel #SpanishElegance #TravelSpain #UncommonDestinations #HiddenGems #MallorcaHotel #TravelInspiration #LuxuryTraveller #ExquisiteLocations