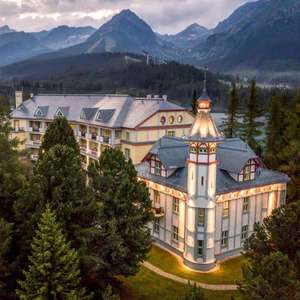 Perched majestically at a height of 1,351 meters above sea level, nestled in the awe-inspiring High Tatras, the illustrious Grand Hotel Kempinski is an oasis of luxury for the discerning traveler. This landmark hotel, located in the scenic hamlet of Strbske Pleso, provides an array of top-notch rooms, all equipped with complimentary Wi-Fi.
The hotel boasts a phenomenal restaurant, serving up a tantalizing mix of global flavours and local delicacies. For the wine aficionados, there is a well-curated wine cellar and two chic bars. A dip in the pool, set under a striking chandelier, is an experience not to be missed.
For business travelers, the hotel offers a fully equipped business centre and state-of-the-art meeting facilities, making the Grand Hotel Kempinski High Tatras a comprehensive choice. Whether you're here for sport, entertainment or relaxation, expect nothing but the best all year round.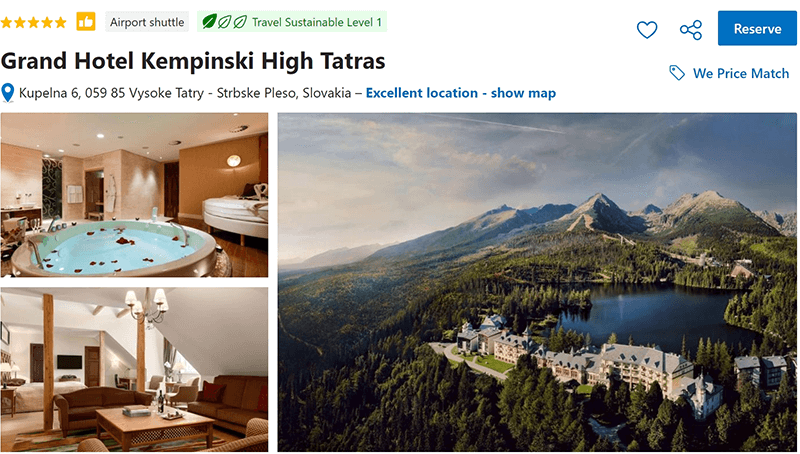 HASHTAGS
#GrandHotelKempinski #HighTatras #ŠtrbskéPleso #LuxuryStay #SlovakiaTourism #MountainEscape #KempinskiExperience #EuropeanHotels #LuxuryResort #TatrasAdventure #SlovakiaLandscapes #HighEndTravel #KempinskiHighTatras #StrbskePlesoHotel #UncommonDestinations