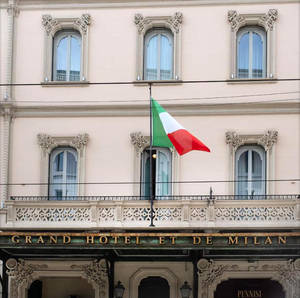 Nestled in the heart of Milan's prestigious shopping district, you'll find the Grand Hotel et de Milan, which is a mere 1312 feet from the illustrious La Scala opera house. This hotel is a haven of luxury, complete with state-of-the-art fitness facilities and impeccable service.
The rooms at the Grand Hotel are not just air conditioned, they are a bespoke experience. Decorated with 18th-century furniture, they provide a touch of historical grandeur. Modern amenities such as a mini-bar, Wi-Fi access and a television complete with satellite and pay-per-view channels ensure every comfort.
For your dining pleasure, the hotel offers two distinct experiences. Don Carlos restaurant serves top-tier Italian cuisine for those seeking a fine dining experience. Alternatively, the Caruso restaurant offers a relaxed dining atmosphere. And for the night owls, Gerry's Bar serves drinks and light snacks until 01:00.
Steeped in history, the Grand Hotel et de Milan is one of Milan's most historic hotels and was the abode of famed composer Giuseppe Verdi for 27 years. Its prime location places it next to Montenapoleone Metro Station and a brief 10-minute stroll from Milan's iconic cathedral, the Duomo.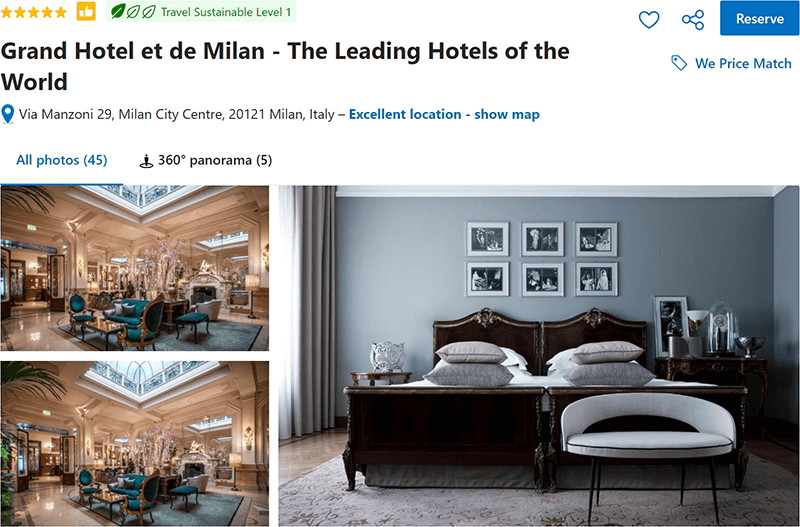 HASHTAGS
#GrandHotelEtDeMilan #MilanLuxury #ItalianElegance #HistoricHotels #LuxuryAccommodation #MilanExperience #ItalianGetaway #MilaneseChic #GrandeurStay #BoutiqueHotelMilan #CultureTripMilan #LuxuryInMilan #ItalianHospitality #MilanLiving #CityChicMilan