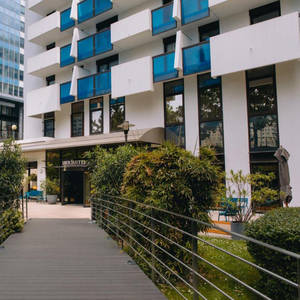 Located in the heart of Paris' contemporary business district, Fraser Suites Harmonie La Défense offers a prime riverside location along the banks of the beautiful River Seine. This property ensures convenience for those who choose to travel by car by offering private underground parking, and for those who need to stay connected, free Wi-Fi internet access is also provided.
Just a short mile away, you can discover the charming city center of Neuilly-sur-Seine. Additionally, the vibrant U Arena is only an 11-minute drive from the property, perfect for those looking to explore Paris' entertainment scene.
Each suite at Fraser Suites Paris La Défense is thoughtfully designed with a separate seating area, complete with a flat-screen TV, DVD player, and a media hub for all your entertainment needs. To enhance your stay, each suite is equipped with kitchen essentials such as a microwave and a refrigerator. Some suites even boast balconies with breathtaking views, perfect for immersing yourself in the Parisian atmosphere.
Start your day with a delightful buffet breakfast served daily, featuring a variety of fresh French patisseries - a true taste of France. And when evening comes, unwind with a leisurely drink at the hotel's inviting bar.
With the Esplanade de La Défense Metro Station just a 5-minute stroll away, direct access to Paris' iconic sights is at your fingertips. You could find yourself standing at the Place de la Concorde or strolling down the world-famous Avenue Champs Elysées after a mere 8-minute train ride. It's all waiting for you at Fraser Suites Harmonie La Défense.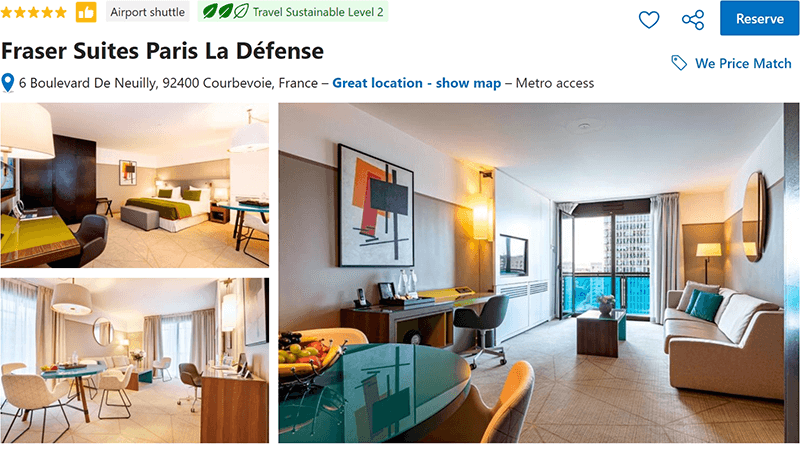 HASHTAGS
#FraserSuitesParis #LaDefense #Courbevoie #FrenchLuxury #ParisianStay #ElegantAccommodation #BusinessTravel #FrenchCulture #CityscapeView #ParisGetaway #LuxuryLiving #FraserHospitality #LaDefenseHotels #CourbevoieExperience #ParisianEleganceence #MilaneseHospitality #SpectacularMilan #NHHotels #MilanLandmarks #MilanCulture #ArtisticMilan #ChicMilanExperience