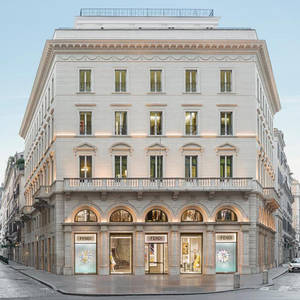 Embracing the heart of Rome, the Fendi Private Suites lie just a few inviting steps from the vibrant Via dei Condotti, and a mere 1640 feet from the iconic Piazza di Spagna. Each suite within this luxurious hotel is a sanctuary of comfort, boasting a flat-screen TV with a variety of satellite channels, air conditioning for those warmer Italian days, and complimentary WiFi for the tech-savvy traveller.
Guests are treated to a tantalising continental breakfast served daily. A social feast to start your day before exploring the enchanting streets of Rome. At the reception, you'll find a multilingual staff fluent in German, English, Spanish and, of course, Italian, eager to provide guests with practical guidance on the best local spots and must-visit areas.
A leisurely 6-minute walk will lead you to Sant'Agostino. For those travelling by air, rest assured, as Rome Ciampino Airport is conveniently located just 9.3 miles from the property. At Fendi Private Suites, the spirit of Rome is truly at your doorstep.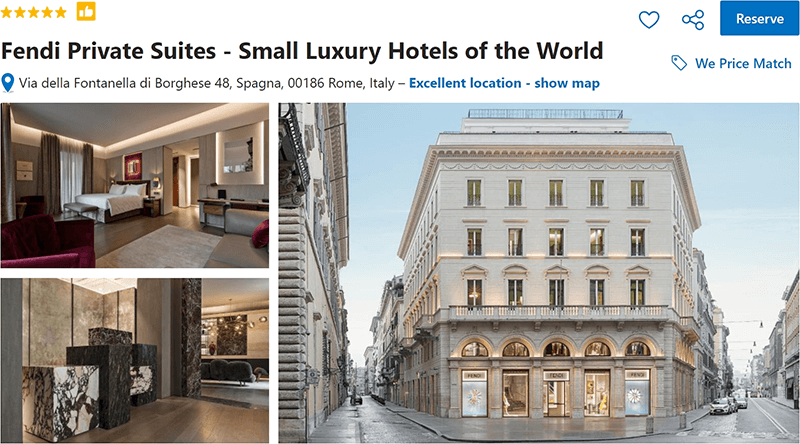 HASHTAGS
#FendiPrivateSuites #LuxuryInRome #ItalianElegance #BoutiqueHotel #LuxuryTravel #RomanEscape #ItalianDesign #FendiExperience #UniqueStays #RomanLuxury #DesignerSuites #RomeAccommodation #ItalianLuxury #BespokeExperiences #RomeAtItsBest